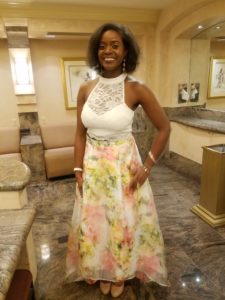 Bachelor's Degree: Manhattan College

Major/Minor: Communications/ Digital Media Art 

Current Position: Resident Director at Manhattan College and Assignment Editor at News 12, The Bronx/Brooklyn.
Stephanie was referred to the College Access Center by her brother. At the Center, she received assistance in applying to and matriculating to Manhattan College.
Stephanie's involvement at Manhattan College prepared her for life after college. She was a tour guide, orientation leader, LGBT club member, resident assistant, and school newspaper prepared her for life after college. Stephanie also interned at WNET THIRTEEN, WABC-TV 7 on Your Side, The National Press Club, and Fox 5 News in Washington, DC.
Stephanie is currently an Assignment Editor at Bronx News 12. She is in charge of finding and vetting stories, dispatching reporters and photographers, communicating information to producers, confirming information with various city and private agencies, and speaking with viewers. She also monitors social media profiles affiliated with the company, as well as social media pages of viewers in order to find stories or confirm information during times of breaking news.