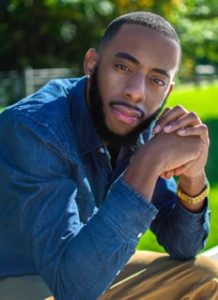 Bachelor's Degree: Ithaca College

Major: Media Production/ Recreation Management

Current Employment: Founder of 2 Funny Entertainment
Chris was a resident of New Settlement and participated in a range of New Settlement programs, including our after school program and Bronx Helpers program. Chris joined the College Access Center in the 9th grade and took advantage of all the Center's services, including our early college awareness programs, college trips, college advising, and SAT Prep.
Chris was highly active during his undergraduate years at Ithaca College. He was the comedy chairman of the Student Activities Board and Brother 4 Brothers and an active member of the African Latino Society, Comedy, and ICTV clubs.  Upon graduating from college, Chris worked as an Assistant Site Director for the YMCA and the Entertainment Industry. He is the founder and owner of 2 Funny Entertainment which serves as a vehicle for talented comedic acts to enter the college market and showcase their talent at college conferences.