New Settlement provides a range of services that guide our community's first-generation college-aspiring youth through the steps necessary to identify, prepare for college, apply to college, and secure financial aid. Embedded in a storefront in the Mount Eden Community and in the schools in the surrounding neighborhood, the College Access Center provides one-on-one college admissions and financial aid guidance: SAT preparation classes, college visits, early college awareness workshops to high school students and their families. Once in college, our success component ensures that students receive ongoing guidance and support to ensure that they adapt to life in college and stay on track to complete their degrees.
School Based and Community Based 1:1 College and Financial Aid Advising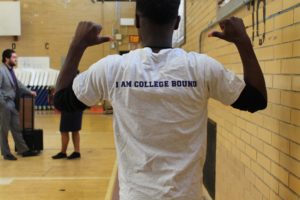 College advisors provide one-to-one (1:1), comprehensive college counseling, including financial aid guidance, to 11th and 12th grade high school students and High School Equivalency (HSE) recipients.  Participants work closely with counselors to prepare and plan for their college application process.
Working closely with their counselors, students develop a well researched 'college list' reflective of their academic strengths and their interests. Each student is guided through the process of applying for absolutely all financial aid for which they qualify. In this way, our students apply to the best colleges for which they academically qualify and which offer the most generous financial aid and opportunity programs.
Support for Students in College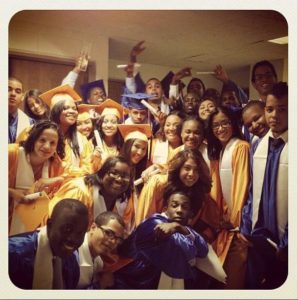 New Settlement places special emphasis on providing services and supports to ensure that college-bound youth adjust to life in a new community, take advantage of opportunities available to them in college, and stay on-track to complete their degree.
Our one-on one success advising is designed to (a) help students strategize about personal, social, and academic issues/challenges that impact success in college; (b) assess college credits to track progress; (c) ensure that students select a suitable major; (d) work with students on strategies to improve performance (time management, money management, using campus resources, etc.); (e) assist with financial-aid completion and renewal; (f) connect students with tutoring, advising, and other key campus resources.
Students attending college at one of CUNY's 19 senior colleges or community colleges receive an even greater level of support from the College Success Program. Success Counselors visit the CUNY campuses more frequently – at least once a month and as often as once a week.
Workshops and College Trips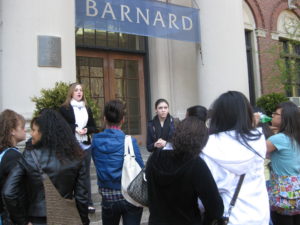 New Settlement offers workshops and summer programs to help students and their parents to understand and prepare for the college admissions process:
College Awareness Workshops are designed to expose students to all aspects of the college admissions and financial aid process. Workshop topics include: college exploration and research; analysis of personal academic strengths and interests; step-by-step guidance on college application and financial aid applications;  interview skills; and preparation for the adjustment to college life.
College Trips: Recognizing that some families may not have the financial resources needed to visit college campuses, New Settlement offers visits to colleges and universities in the region to help students develop an understanding of college life and culture.
Our six week SAT Test Prep Class is offered twice a year to students preparing for college admissions examinations.