Alexa Sewell
Vice President, Board of Directors
Charles Warren
President and Chair, Board of Directors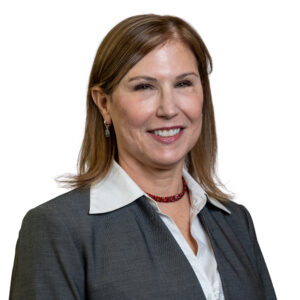 Jean Cleary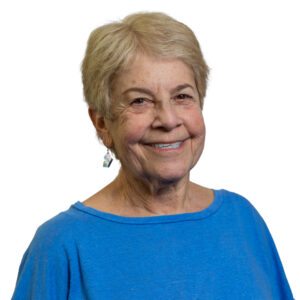 Susan Cole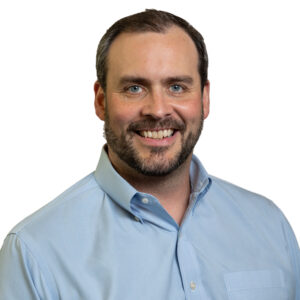 Bryan Fryer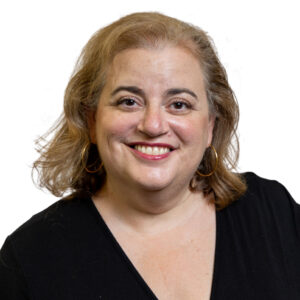 Rachel Grossman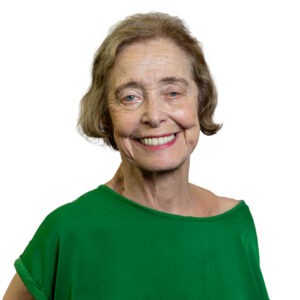 Carol Lamberg
Chi Nguyễn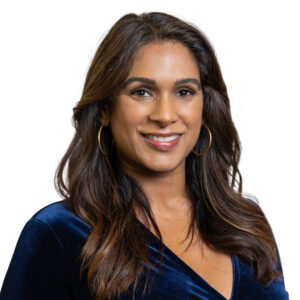 Sheryl Simon
Alexa Sewell
Alexa Sewell became Settlement Housing Fund's chief executive and President on February 1, 2014. Ms. Sewell was previously Senior Vice President for Corporate Strategy and External Affairs at The Community Preservation Corporation, a nationally recognized leader in affordable housing finance. Before that, she was Deputy Commissioner and Chief of Staff for the New York City Department of
Housing Preservation and Development, responsible for policy development and external affairs. She also worked in Washington as staff to the Appropriations Committee, as a policy analyst for The National Alliance to End Homelessness, and as a Presidential Management Fellow with the U.S. Department for Housing and Urban Development. Alexa has a Bachelor of Arts from Georgetown University and a Master of Public Policy from the University of Southern California.
Charles Warren
Charles S. Warren, chair of the Environmental practice at Kramer Levin Naftalis & Frankel, LLP, is recognized as one of the pre-eminent lawyers in his field, and counsels and represents clients in a comprehensive range of environmental law matters. A former regional administrator with the U.S. Environmental Protection Agency (EPA), Chuck brings more than 35 years of knowledge and experience in environmental law, both in government and private practice, to his work on behalf of clients.
Chuck advises public and privately held corporations as well as other organizations on compliance under state and federal environmental statutes and regulations, including the Clean Air Act, the Clean Water Act, the Toxic Substances Control Act, solid waste and brownfield laws, the Superfund law and other hazardous waste statutes, as well as the Occupational Safety and Health Act. He also provides environmental auditing, environmental impact review and due diligence for these corporate clients, and represents them in permitting and enforcement procedures and litigation. Chuck's clients have included major real estate developers with environmental problems such as hazardous waste issues; industrial companies with air pollution, water pollution and hazardous waste issues; and creditors' committees in bankruptcies involving major environmental issues.
As a member of interdisciplinary teams, Chuck also performs critical environmental review and due diligence in the context of corporate transactions, mergers and acquisitions, and bankruptcies and restructurings as well as in some of the largest and most wellknown real estate transactions and developments in New York.
Chuck serves as a member of the Policy Committee of the New York/New Jersey Harbor Estuary Program. He previously served as regional administrator for Region II (New York, New Jersey, Puerto Rico, Virgin Islands) of the EPA, as director of the EPA's Office of Legislation and as chief legislative assistant to U.S. Sen. Jacob K. Javits of New York.
Chuck is a fellow of the American College of Environmental Lawyers. Chambers, Best Lawyers and the Guide to the World's Leading Environmental Lawyers have repeatedly ranked him as a leading practitioner. Best Lawyers named him New York's Best Environmental Lawyer of the Year 2014, and in 2011 he received the Global Award for the New York Environmental Attorney of the Year from Corporate INTL magazine.
Jean Cleary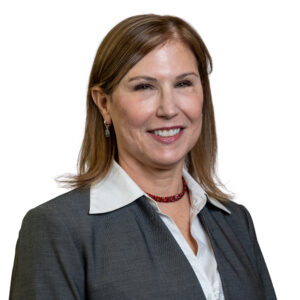 Jean brings with her an extensive background in marketing and communications, on top of her great work with fundraising. She has led a variety of highly successful public policy endeavors, including paid positions with New York and Illinois Congressional campaigns.
We are thrilled to have Jean help to work towards our goal of cultivating an equitable society where individuals and families have the power to use their voices to create the change they wish to see here in the Bronx.
Susan Cole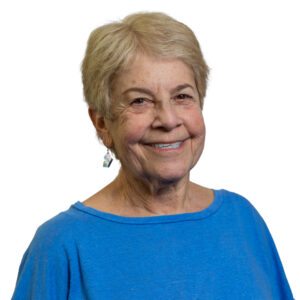 Susan Cole joined Settlement Housing Fund in 1974 and played key role as Associate Director for 37 years wearing many hats: marketing guru, asset manager and overall fountain of wisdom and humor. She has an MSW degree and a real estate broker's license. Susan's specialties were affirmative marketing, tenant selection, and leadership training, and she was involved with management and oversight of project development, construction and the overall operation of projects. She was also responsible for tenant selection at all Settlement Housing Fund projects as well as many privately owned projects, including "80/20" buildings. She trained home interviewers and social service staff at numerous sites, and she directed the leadership training program for the Housing Authority's ATP (Authority Transfer Program). Susan also served as Board Chair for Project FIND for almost a decade, where her leadership and keen insights shepherded the organization through years of major transition and growth
Bryan Fryer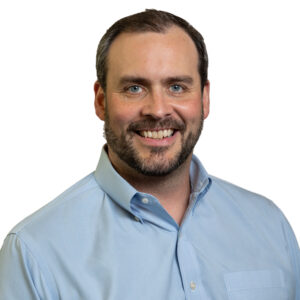 Bryan's expertise in providing financial services customized to meet the needs of nonprofit organizations will be a strong asset to our organization as we work to expand our programs and further our mission to reach more members of the Bronx community.
Mr. Fryer brings with him over 18 years of experience in public accounting and financial advisory. Over the course of his career, he has overseen all aspects of the accounting function, including payroll, account receivables and collections, disbursements, taxes, revenue recognition and reporting. His expertise also includes risk and reputation management, vendor management, data-driven management, and KPI reporting, nonprofit attestation, internal controls, and budgeting and cash flow forecasting.
Rachel Grossman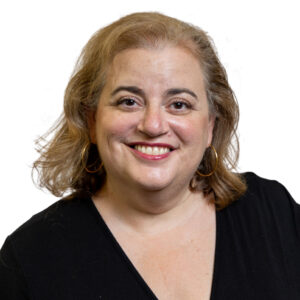 Rachel Grossman has been Director of Wells Fargo Multifamily Capital since October 2007, where she manages bond-financed affordable housing production at the Fannie Mae / Freddie Mac lender/servicer. She is also Wells' in-house expert on affordable housing regulations. Previous to that, she was the Senior Vice President for Development at the New York City Housing Development Corporation, where she led the Development Department during HDC's largest period of growth from 1998-2007, issuing $4.3 billion in multifamily bonds. She holds a Bachelor's Degree in Political Science and International Studies from Yale University and a Master of Public Policy in Housing and Urban Development from Harvard University's John F. Kennedy School of Government
Carol Lamberg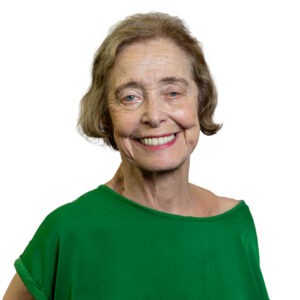 Carol Lamberg worked at Settlement Housing Fund since its inception in 1969 and served as its Executive Director from 1983 until early 2014. Under Carol's leadership, Settlement Housing produced more than 8,700 apartments in 55 developments, retaining ownership through partnerships or affiliates of 29 buildings including more than 1,300 apartments, with concentrations of housing in Brooklyn, the
Bronx and lower Manhattan. Most of these developments are mixed-income buildings, occupied by low- and moderate-income families including some 30% who were once homeless. Carol's signature projects include Semiperm Housing, which provides longer term transitional housing with on-site services to single parents leaving the shelter system, and the New Settlement Community Campus, public schools and community center with pool, dance studio, green roof terrace and multi-purpose spaces in the southwest Bronx neighborhood. Settlement Housing has continued to build and rehabilitate property in the Mt. Eden section of the Bronx, where it maintains its largest collection of housing called New Settlement Apartments. Carol has recently published a book about the history of the New Settlement development, the largest of the Koch 10-year housing plan, and another major revitalization project within the Two Bridges Redevelopment Area, where Settlement Housing created over 1,700 units of affordable housing in several sites on the Lower East Side.
Ms. Lamberg's first employers were Edward Banfield and James Q. Wilson, who hired her to work on their book, Urban Politics, which was published in the mid-1960s. She was vice president of the housing consulting group Roger Schafer Associates, and in that capacity worked for the Executive Council of the Episcopal Church, Knickerbocker Hospital (NY), and Settlement Housing Fund, among others. Ms. Lamberg also served as staff director of the New York Housing Conference and has drafted amendments to the Housing Act of 1937, the National Housing Act, and the New York State Private Housing Finance Law. She is a board member of the National Housing Conference, and has lectured at Columbia University, Harvard University, and the New School for Social Research. She graduated from Radcliffe College and was a Loeb Fellow at Harvard in 1976-77.
Chi Nguyễn
Chi Nguyễn (she/her/hers) leads narrative change, storytelling, and communications at Einhorn Collaborative, a non-profit foundation working to address the crisis of connection in the U.S.
Previously, she was the Managing Director of Strategic Communications at The Bronx Defenders. During her tenure in New York City government, Chi served as a Senior Advisor at the NYC Racial Justice Commission working to dismantle structural racism within the NYC Charter and advance racial equity for New Yorkers. While at the NYC Mayor's Office, she worked on key Mayoral policies and programs, civic engagement to combat environmental racism, digital accessibility for people with disabilities, and language access for immigrant New Yorkers. She co-founded the first annual NYC Digital Inclusion Conference to provide hands-on workshops and networking opportunities for digital workers in public and private sectors on internet human rights, digital accessibility, and inclusion by design. Chi has worked extensively with brands, non-profit organizations, and the NYC government to shift mindsets on tough issues, galvanize national and international audiences to take action, and advocate for equity and justice in and outside the workplace. Chi is also a practicing and teaching artist in The Bronx who uses weaving and community-based art projects to talk about racial justice, immigrants' rights, reproductive justice, and economic justice.
Sheryl Simon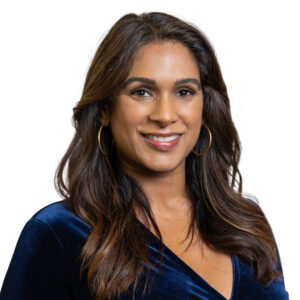 Sheryl Simon is the Senior Vice President and Senior Relationship Manager at Republic Bank. Simon has 18 years of banking experience working at various financial institutions and is well-known in the industry for outstanding customer relations. Simon spent the largest portion of her career to-date at TD Bank from 2007-2018. Most recently, she served as Commercial Banking Relationship Manager at Lakeland Bank where she played a critical role driving new business in New York for a dynamic commercial lending portfolio. Sheryl currently sits on the Settlement Housing Fund board.