Christi Ferrer
Christi Ferrer was born in the Dominican Republic, and immigrated to the United States at the age of 15. Christi came with the goal of finishing high school and getting into college right after. During her high school years, she joined the community service program at her high school where she became the community service school coordinator. Christi was also always in the college office completing her college applications, however, she also used to stay after school to help out others with their applications as well. After her high school graduation, she was hired at the school she graduated from as a College Bridge Coach where she supported seniors through post-secondary programs such as applying to college, financial aid, vocational programs, and took them to college trips. Christi loves helping the community, and because of this reason, she decided to get her Bachelor's on Social Work and completed a couple of trainings in order to be as prepared to continue giving back to the community.
Christi is the first one graduating from college from her family. She understands the struggles students face when they immigrate to a new country where they do not know the language or anyone who can guide them. However, she realized that by having the right resources and good mentors, anyone can be capable of accomplishing their dreams. This is one of the reasons that motivated her to become a College & Career Advisor, so she could continue inspiring the youth to advocate for themselves and to have a better and bright future.
Cindy Concepcion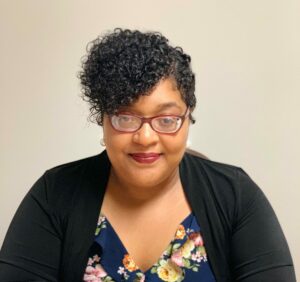 Cindy is the Coordinator of New Settlement's College Success Program, which provides support for students as they work towards a college degree. She has worked in the realm of youth development, advocacy, and education for over five years. Her passion is in youth empowerment, youth voice, and creating an inclusive environment for English learners.
Prior to this position, she was an Educational Counselor for New Settlement's Student Success Center. In addition, she trained and supervised five cohorts of high school interns who served as peer advisors in the college application process.
Cindy's connection to the College Access Center is deeply rooted in her experience as a former participant. She is a graduate of Ithaca College with a B.A. in Sociology. In her spare time, Cindy volunteers through New York Cares, travels, and is active in arts initiatives that are focused on social change, diversity, and community.
Cynthia Sanchez
Cynthia is a Dominican-American born and bred in New York City. She recently graduated from the City College of New York in June of 2022 with a B.A. in Psychology and minors in Anthropology and Community Change Studies. Throughout college, she followed her passions of mental health advocacy and awareness, community service, equity in education, and advocacy which have led her to where she is currently working as a College Success Counselor here at New Settlement. She hopes to continue honing her advocacy, project management, and counseling skills to continue being a resource and support system for her community and students of similar working-class, first-generation backgrounds as her. In her spare time, she enjoys listening to music, reading, eating out with loved ones, and traveling.
Evelyn Reyes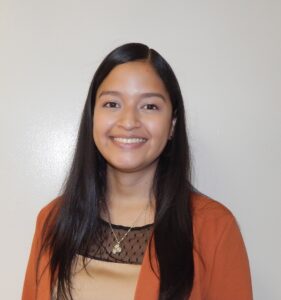 Evelyn was born and raised in Manta, Ecuador. She moved to the Bronx, NY at the age of sixteen looking for a better future. Evelyn attended an international high school in the Bronx from where she graduated feeling admiration for professionals who always motivate their students to follow their dreams. As a recent immigrant and first-generation student, she never took for granted the opportunity of attending a prestigious private school like Bard College. After being accepted to Bard, she promised herself to take advantage of every opportunity that would prepare her personally and professionally so that one-day she could serve her community in the Bronx. Evelyn received a Bachelor's degree in Sociology and now will work as a college advisor at Claremont International High School. She is aware of how transforming access to higher education can be, not only academically but also professionally and socially. She is very excited to start working with students and support them in every way possible to make college a possibility.
Luis Rodriguez
Luis Alejandro was born and raised in Santiago, Dominican Republic. He moved to the Bronx at the age of 15 in order to complete his secondary and post-secondary education. He attended DeWitt Clinton High School for secondary and Fordham University for his post-secondary studies that to the Higher Education Opportunity Program. At Fordham University, he double majored in Economics and Sociology. While in college he had the opportunity to work in various different fields, from law to finance to education, eventually settling as the college advisor for Bronx High School of Business, the role he currently holds.
Luis is a first-generation college student, so he is aware of the challenges that are in place while applying to college, he has made it his goal to aid his students and make the process for them as seamless as possible.
Some interesting facts about Luis are: In his free time, Luis enjoys reading fictional books and reading manga. He enjoys partaking in several physical activities such as Weightlifting, Hiking, Bowling and Swimming.
Maggie Pimentel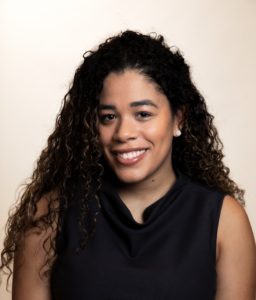 Maggie is the Director of the Student Success Center at the Taft Educational Campus with New Settlement. She has been serving Bronx communities for almost 10 years now. She enjoys giving back and serving her Bronx community by providing students with access to post-secondary options such as college, vocational programs, or any trainings that will help them succeed.
Maggie was born and raised in the South Bronx in the NYCHA projects. She has experienced the unfortunate reality that kids from low-income families and poor school districts face. However, with a lot of ambition and perseverance, she enrolled at Skidmore College through the Higher Educational Opportunity Program, where she double majored in Political Science and Spanish, with a minor in Latin American Studies. For two summers of her undergraduate years, Maggie served as a Summer Bridge College Coach for College Bound Initiative and Urban Assembly. This is where she truly became passionate about college access and equity. Skidmore also opened up Maggie's eyes to the disparity in education between her affluent peers and her peers from back home. As a first-generation college graduate, her experiences at Skidmore and her involvement as a Coach reassured her that she wanted to enter the field of post-secondary access. In the future, Maggie hopes to have a bigger institutional impact on low-income students and students of color by continuing to advocate for them and attempting to close achievement gaps. In May 2021, Maggie will be graduating with Masters in Public Administration at Baruch College.
Prior to being promoted to Director of the Student Success Center, Maggie has escalated to different positions throughout New Settlement. Maggie first started as an Educational Counselor at the College Access Center, supporting high school students and young adults with applying to post-secondary options, co-leading our early college awareness program called College Explorers, and managing small projects. After 2 years, she became the College Advisor at DreamYard Preparatory School and supported three senior classes through post-secondary enrollment. At DreamYard, she matched students to a post-secondary plan, ran a Senior Advisory course, organized day and overnight trips, supervised youth leaders and summer bridge coaches, and was in charge of ensuring that the school's college and career-going culture was improving. Maggie was then promoted to Program Manager of College Access Programs for New Settlement, and now to Director of the Student Success Center at Taft and AECI2 where she works with her team of six counselors, 8 youth leaders, and 2-4 summer bridge coaches to ensure that every partner school has a robust college and career office that supports every student through their post-secondary process to then transition them into New Settlement's Success Program.
For fun, Maggie loves spending time with her daughter, family and friends. She travels to Dominican Republic every year, and aspires to travel to different places in the world! Maggie loves trying new hobbies, new recipes, and new activities!
Maria Ramos
Maria Ramos-Esperanza was raised in the Bronx her whole life. Maria never thought college was an option for her until she met one of the New Settlement college advisors during her junior year of high school. After becoming a Youth Leader in 2017, she has been connected and working with New Settlement since then. During her senior year, she had learned about the college process and helped her peers at school while applying to college. Through her hard work and dedication, she got accepted to John Jay. She was not only the first in her family but the first Latina in her entire family to graduate with a bachelor's in Criminology and a minor in Community Justice.   
After becoming a Youth Leader, Maria worked with New Settlement as a college coach for two years, where she polished her skills of advocating and public speaking. While working as a college coach, Maria realized that she is passionate about working with the youth and giving back to her community. Maria believes it is important for students to have a support system while in college. Maria now works as a Success Counselor with New Settlement, where she works with college students throughout their academic journey!    
Some interesting facts about Maria: she loves watching anime, working out (weightlifting), she is big on fashion and loves shopping! Lastly, she loves to explore the city, travel, and try everything at least once just for the experience! 
Mariana Carmona
Mariana grew up in South Carolina and moved to the Bronx in 2008. She grew up in Highbridge and attended DreamYard. During her senior year, she got involved with New Settlement and interned as a Youth Leader for DYP. This opportunity was life-changing. As the oldest daughter of immigrant parents and a first-generation student, getting the chance to support her community with college access further confirmed her interest in social justice advocacy.
She graduated in 2016 and went on to study Latin American and Latinx Studies at John Jay College. Once on campus, Mariana realized how much she valued her community. Her heart being at NS, Marian returned to DYP as a College Bridge Coach for three more years to support high school students with their college application process. Today, Mariana is a College and Career Advisor at her alma mater. She enjoys connecting with youth and empowering them through life-changing experiences and opportunities. Her background allows her to understand the importance of access to higher education and her goal is to continue bridging the gaps for students that come from her Bronx community.
Maristela Perez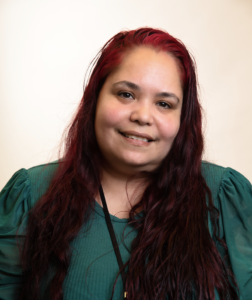 Maristela (Mari) Perez began her journey at New Settlement Apartments the summer of 1999 as a Summer Youth Worker. Once the summer program was done she joined the New Settlement family as a part-time assistant in their Afterschool Program.  Since then, Maristela has worked in almost all of the programs at New Settlement (Girls Program, Parent Action Committee and Teen Program). In 2008 she found her permanent home as she joined the College Access Center team as the Office Manager. In her eighteen years at New Settlement, Maristela has had the opportunity to see 6-year old participants begin their own adventures as after school program participants and finish their journeys at the College Access Center at 21 years old.
New Settlement Apartments has become such an integral part of her life that Maristela became a tenant in 2010. Her son Benjamin is a student at the New Settlement Community campus and a participant in New Settlement's summer camp and afterschool program. When Maristela is not working, she reads and bakes. She has a fascination for Wonder Woman and claims that she is not Wonder Woman, but no one has ever seen her and Wonder Woman in the same room.
Marohey Darboe
Marohey is from the Bronx, NY. She made sure that her education was her first priority growing up. She earned an associate's degree in Political Science from Bronx Community College. College seemed so far away, and impossible years ago. However, Marohey was able to complete her Bachelor's degree in International Studies. She is an alum of New Settlement's Success Program and was able to receive one on one support during her time in college, which inspired her to want to serve as a mentor to others. As a Success Counselor, she hopes to inspire her students to aim high because, she was aware that perseverance, hard effort, and dedication also lead to knowledge and prosperity. In her spare time, she enjoys reading books and listening to music.
Nashalie Robledo
Nashalie was born in Fajardo, Puerto Rico. She moved to the Bronx, New York when she was a few months old and has resided there ever since. She graduated from the Urban Assembly Bronx Academy of Letters in the year 2018. Throughout those years, she was highly involved in her school community through participation in extracurricular activities from sports to student government to Junior State of America, a nationally recognized debate team. She was even a founding member of IntegrateNYC, a youth-led organization that stands for equity and justice in our schools, further fostering her desire to do more for our New York City public schools and students beginning at a young age. Upon graduating from Bronx Academy of Letters, Nashalie attended SUNY New Paltz where she graduated with a Bachelor's of Arts in Sociology concentrating in Criminology as well with a minor in Black Studies.
As a first-generation student, Nashalie focused rigorously on her studies allowing her to obtain dean's list with honors for four semesters consecutively. In addition, she was inducted into Chi Alpha Epsilon (XAE) National Honor Society in the Spring of 2022. She is an honorable member of the Beta Omicron Chapter. During undergrad, Nashalie continuously made it her priority to stay connected to Bronx Letters. She would frequently participate in College Signing Day as a panelist and served as an example to the student body that you too can do anything that you set your mind to. This led her to being nominated by her former high school college counselor to become a Bridge to College Coach for the Urban Assembly. She maintained this position for two consecutive summers working directly with both UA Bronx Academy of Letters and Law, Government and Justice college-bound students. Nashalie believed that as a mentor and perhaps a counselor herself one day, she can make an impact in someone else's life as it was done for her. She is now the current college advisor at the College Access Center and is looking forward to making higher education a reality for students from the Bronx. In her spare time, she likes to cook, hang out with friends, read and self-care!
Rosemary Guzman
Rosemary Guzman was born and raised in the Bronx, New York. Rosemary graduated from University at Buffalo (Go Bulls!) in May 2022 with a bachelor of arts in Sociology and a minor in Counseling. During her time at UB, Rosemary was a member of the Executive Board, Latin American Student Association, where she advocated for Latinx students' social injustices on campus. She as well worked as a Resident Advisor that not only created a safe and inclusive environment for her residents but was as well a mentor for the BIPOC students within the residence dorms. These roles inspired Rosemary to want to be a guide for first-generation students and help them succeed which led Rosemary to her current role in New Settlement, Success Counselor. In her spare time, Rosemary likes to drink coffee with a good old book! 
Shuba Maniram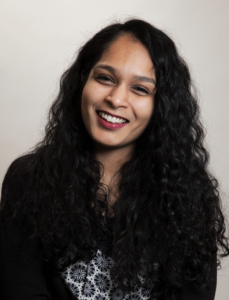 Shuba was born and raised in the Bronx, New York. She graduated from Middlebury College in 2017 where she majored in Sociology with a minor in Education Studies. At Middlebury, Shuba was able to create and take part in the diversity implementations on campus – including the building of an intercultural center for underrepresented students. She also developed, planned, and led the first First Generation Pre-orientation program for incoming freshmen students. Prior to Middlebury, Shuba was a student at Manhattan Center for Science and Mathematics in Harlem.
Before Shuba joined the College Access team, she was a Program Assistant at Futures and Options. At Futures and Options, Shuba was able to help assist in providing high need high school students with access to internships in New York City. Additionally, Shuba has worked with a Department for Youth and Community Development (DYCD) funded program as the Academic and Career Counselor for the Young Adult Internship Program (YAIP) serving young adults ages 17-24 years old supporting them with work readiness and leadership development. As a Bronx native, Shuba's work has always reflected her passion for helping young people through youth development and leadership training. She looks forward to contributing to the resources that the College Access Center provides for the community to help create educational opportunity for students in the Bronx. On her spare time, she likes to knit, go hiking, hang out with friends, and try new food – she's open to any food suggestions at any time!