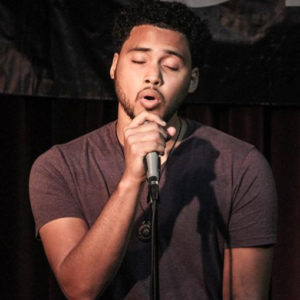 Bachelor's Degree: SUNY Albany

Employment: Musician and Teaching Artist, Urban Beat
"The College Access Center is vital to our community. Coming from a low income family and community, it was such an honor and relief to seek assistance from a financial perspective. Also the guidance I received from the counselors was incredible and completely genuine. You could tell they cared for the students."
Dilson was born to Dominican immigrants in the Washington Heights section of Upper Manhattan. His sister, who was also a participant of the College Access Center, recommended that he join the Center where he received 1:1 college advising that resulted in his attending SUNY Albany, where he majored in Music and English. 
Dilson's experiences in college were molded by various youth-centered community service opportunities. He facilitated a weekly class as a teachers assistant, studied abroad in Haiti where he taught English to college students, and spent six weeks in India, helping to build a dormitory space for youth. 
Dilson is currently a teaching artist for the non-profit organization, Urban Art Beat. He also works as a freelance engineer for various recording studios. His dream is to become a performing/recording artist. He plans to "use my art to uplift my community by liberating ourselves from our oppressors by investing money into our own businesses and ideas".