New Settlement's College Access Center
The College Access Center is located in an accessible, street-level setting on the ground floor of a residential apartment building owned by New Settlement Apartments, at 1563 Walton Avenue in the Mt. Eden neighborhood of the Southwest Bronx. The resource library is open Monday-Friday, 10am –6pm. Offices for four educational counselors and the program director provide private space for one-to-one counseling sessions and small group sessions. An ample reception area is staffed by the office manager; people who walk-in can receive information about Center programs and referrals to other educational programs. All programs and services described below are offered free of charge to all participants, on a first-come, first-served basis.
1:1 College Advising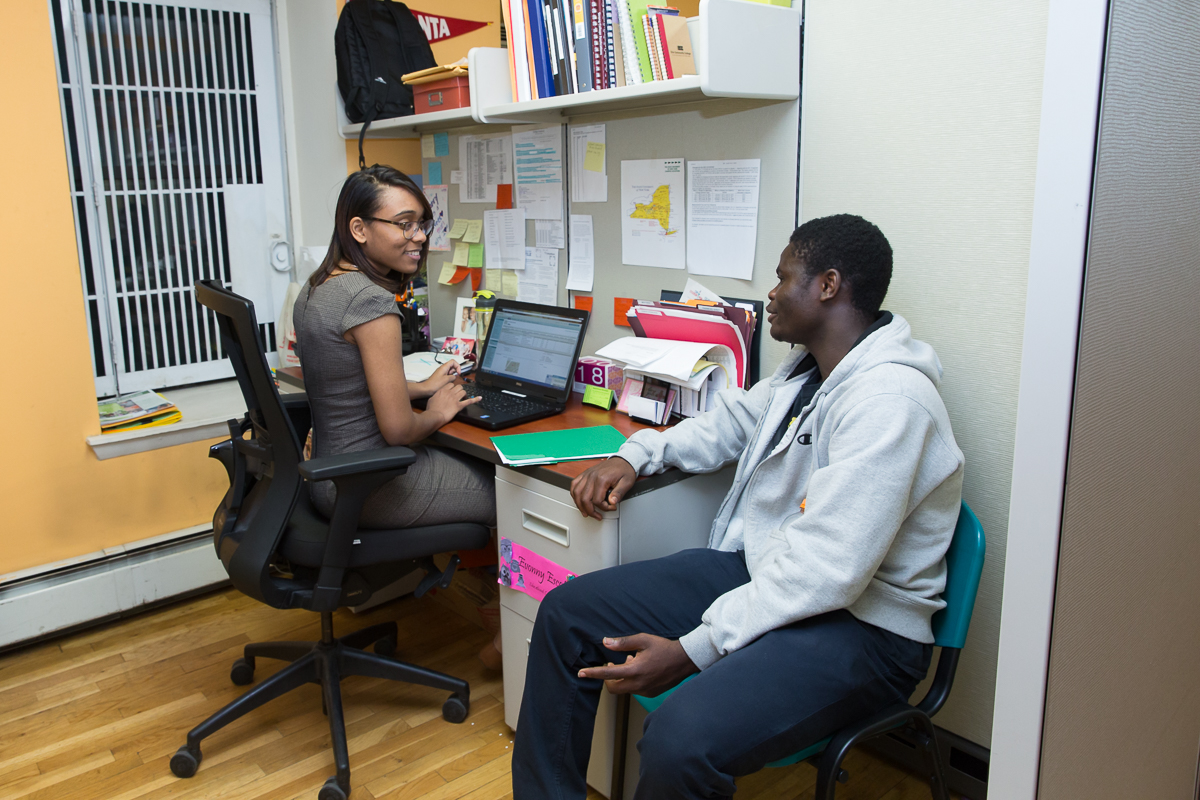 To ensure that high school seniors apply to "good fit" colleges, New Settlement provides individualized 1:1 college advising during a student's junior and senior year of high school.  The process begins with a personal review and assessment of the student's academic record, financial situation, career interests, personal concerns and college aspirations. In most cases, this process leads to an individual educational blueprint that gives the prospective college student a well-researched 'college list' that is reflective of their academic strengths and interests. Students receive continued support with their personal statement and college application completion and submission.
In addition, each student is guided through the process of completing the major financial aid application forms used by all institutions (the FAFSA, TAP and CSS Profile). Follow up support is provided (when applicable) regarding verification, dependency overrides, financial aid award analysis, etc. Special emphasis in our one-on-one counseling is placed on financial education, on several fronts: (a) making sure students understand and successfully apply for all of the financial aid for which they are qualified; (b) making sure students and families understand college loans; (c) ensuring that students understand personal finances so that, when they arrive at college, they can budget expenses and maintain good credit. In this way our students apply to the best colleges for which they qualify academically, and which offer the most generous financial aid.
To request an appointment for 1:1 advising, click here.
Complete our Registration Form for 1:1 College Advising.
Click here for additional resources to assist with your college and financial aid application process.
SAT Test Prep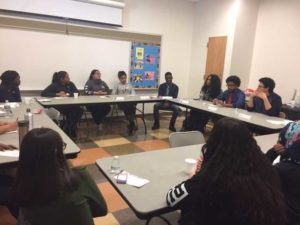 Our educational approach to SAT preparation teaches the core concepts in critical reading, writing, grammar, and mathematics required for solving the types of problems that recur on the test. We believe that preparing for standardized tests should not only improve scores but also equip students with the tools for enhanced performance across all their academic work. Through rigorous, long-term preparation, we emphasize learning the material thoroughly and thinking critically about every question. Weekly meetings, assignments, and full-length, proctored practice tests help our students develop a deeper understanding of concepts and refine their problem-solving techniques.
Search our Events Calendar for dates for our next SAT Class.
Learn more here.
Registration for our fall SAT Class is closed. please complete our SAT Interest Form if you are interested in our Future SAT Class.
Click here for additional online resources to assist with  preparing for the SAT.
College Trips
On day trips to a wide range of public and private colleges and universities in the area (NY Metro Area, NY State, PA and CT), students are provided guided tours of diverse college and university campuses; meet and talk with students of color on the campuses; and meet with representatives from opportunity programs (including HEOP, EOP, SEEK and CD programs). College visits have included SUNY-New Paltz, SUNY- Stonybrook, SUNY-Onondaga Community College, Vassar College, Union College,  and many more.
College Explorers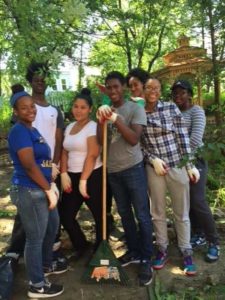 This six-session program is designed to support high school juniors as they prepare for the college admissions process. Through a combination of  workshops, one-to-one college advising , community-service projects, and college trips, students will be able to identify colleges that are a "good-fit" for them and learn the steps to applying for college.
Registration for our Spring College Explorers Program will open in Mid-November. If you are interested in learning more about this program and/or interested in participating in our Spring program which starts in January 2023, please complete our interest form or contact Shuba Maniram at s.maniram@newsettlement.org.
Click here to see the College Explorers Calendar of Events