By Taisy Conk, Director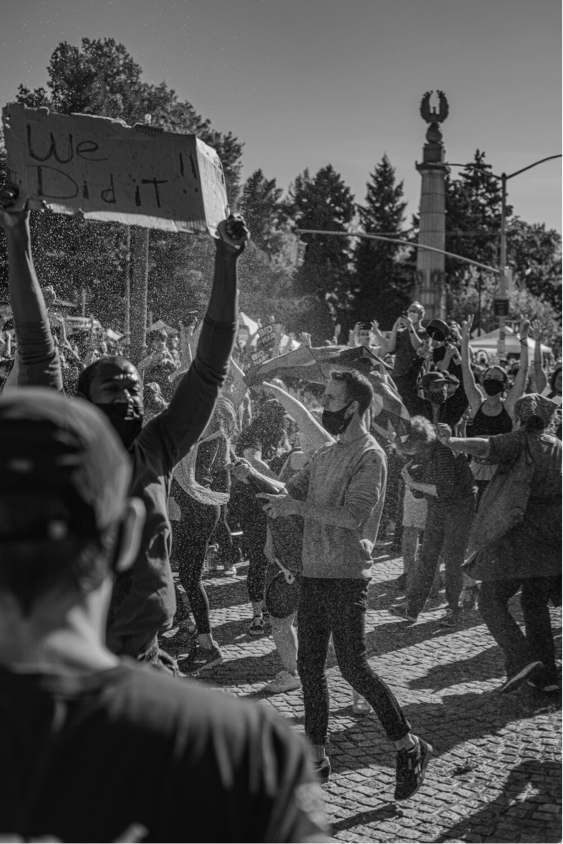 On a warm Saturday last November, major news outlets declared Joe Biden President Elect. At the moment the announcement was made, many New Yorkers were out at their local farmers markets. Spontaneous celebrations erupted, including the one above at Grand Army Plaza in Brooklyn, which had been a hub of the Black Lives Matter uprisings in Spring 2020. In the midst was the bustling GrowNYC farmers' market. It should not be surprising that whenever there are struggles for justice, public spaces will be affected. Farmers Markets are inextricably linked to social and political dynamics and movements. If farmers markets are to be an alternative to our unjust food system, they must intentionally confront and undo racism.
In March 2020, I co-facilitated a workshop, Undoing Racism at Farmers Markets, with Iyeshima Harris, Project Director of East New York Farms! The workshop was hosted by the Farmers Market Federation of NY at their annual conference. We were pleased to engage upwards of 90 market managers, who were clearly in need of this discussion.
Participants shared out how they see racism play out at their markets – from micro-aggressions and fraught interactions between vendors and customers to segregation and land sovereignty. One participant shared they were made aware that their market is located in a "white park," a reflection of redlining and segregation that likely makes the market feel off limits to black and brown community members.
Iyeshima and I shared strategies to undo racism from our own markets, from de-escalation techniques and inclusive staffing to East New York Farms!'s share table that builds community wealth. I celebrated the selection of internationally originated but locally grown fruits and vegetables.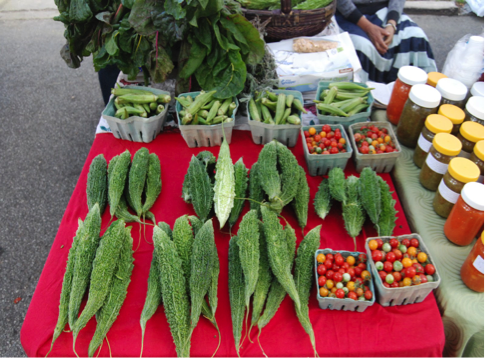 Next, participants shared their reflections on how undoing racism strengthens markets, as well as effective strategies. The depth and range of responses indicated that managers are yearning to take on this challenge. We closed the workshop with a goal setting exercise in which we called on participants to make a plan for one step to undo racism at their markets.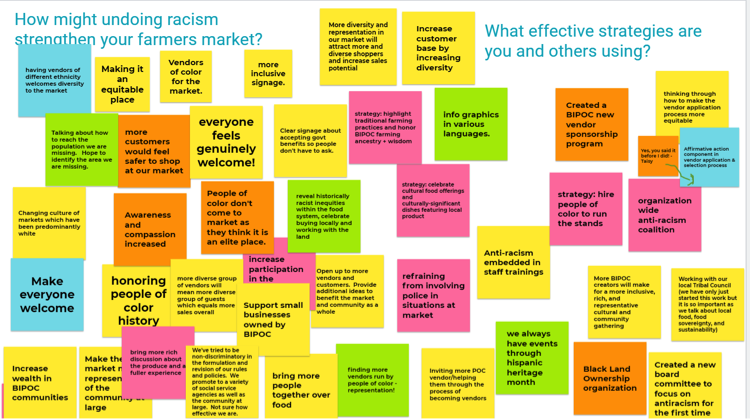 We are encouraged that farmers markets are engaging in this conversation and invested in the fight for racial justice. We hope to see farmers markets positioned not only as an ally, but at the forefront of a multi-cultural anti-racist food system and society.