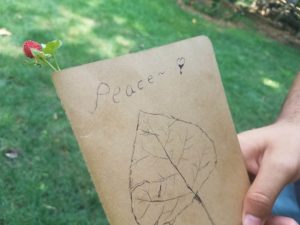 The Mission of Community Health Initiatives 
           The conditions in which a person lives play a significant role in their overall health. Community Health Initiatives look to build an environment that promotes community strength in an effort to improve health and quality of life.  
Program Outline 
Bronx County is ranked last in health outcomes in New York, a dynamic approach is needed to achieve health equity. CHI programs consist of two divisions, Community Health Initiatives, and Community Health & wellness. These two divisions of CHI are uniquely designed to address aspects of social determinants of health to improve our community's health outcomes and those of neighboring communities. As part of the New Settlement Community Center, the programs offered are open to any members of the community who is interested in improving their health.   
Work Scope for Community Health & Wellness   
Centering a Community Health & Wellness program around bringing people together to support one another to meet health needs is vital in creating a long-lasting impact. New Settlement Community Center will be a place where people can gather to receive support in their journey to improve their health. As CH&W enters the initial stages of its programming, the focus will initially include active adults, teen programming, expecting and young mothers, healthcare, and mental health. The programs that CH&W will over center on health education and promotion. 
The Active Adults program consists of people ages 55 and up participating in classes that promote exercise and include assistance with tracking an individual's health. To begin, a baseline screening will take place for any individual interested in participating in the program. In it, metrics such as weight, blood pressure, and moderate daily physical activity will be tracked. After the initial screening is complete, bi-weekly check-in sessions with the fitness instructor and monthly health workshops that meet our patrons' needs will take place at the Community Center.

 

It is essential to establish healthy behaviors early in people's lives to prevent health complications. The Teen programs that New Settlement offers are uniquely positioned to inform and promote healthy lifestyles. From assisting adolescents with homework to mentoring, programming provides lessons that instill positive health behaviors, building upon physical and mental resilience in young people. Educating youth on the importance of positive and healthy relationships, physical health, and resilience will provide them with the tools to combat and prevent mental health issues.

 
Health Education promotion is in the beginning stages but has made strides to impact the community that New Settlement serves. This program is designed to provide educational resources that address health issues plaguing the Bronx and assist residents in making positive health choices that improve their quality of life. 

 
Work Scope for Community Health Initiatives  
Food is a basic human necessity and proper nutrition is critical to an individual's quality of life and health. Community Health Initiatives' vision for impact is an alternative food system, by and for communities, that nourishes the people and supports community development, climate protection efforts, and quality of life. The program takes a comprehensive and multidisciplinary approach to food justice in our neighborhood. We embed a "hands-on" food education approach into local institutions, develop community leadership, and create opportunities to grow, purchase, eat and compost healthy food. We not only provide families with nutritious food and education; we believe connecting people to the environment where food is grown can foster a deeper appreciation for their food system, and allow us to truly create a food system that is equitable to all. 
The New Settlement Community Health Initiatives' food pantry is an essential resource for food access in the South Bronx that aims to support and empower individuals and families in the ongoing fight against food insecurity. Individuals with prolonged food insecurity risk developing poor health and chronic diseases like diabetes, cardiovascular disease, and obesity due to increased stress and an unhealthy imbalanced diet. Our pantry aims to fight hunger and preventable chronic diseases for a number of households by providing the community with a safe and accessible place where families can access free, nutritious food and obtain information on maintaining a healthy, balanced diet.

  

 

Farmers Market for Kids (FMK) and the 170 Farm Stand are programs that work in tandem to find new ways to introduce people to healthy, fresh, and nutrient-rich foods. By providing a space where all members of a family can access fresh and local produce, and educating them in new ways to prepare and cook the produce sold at the farm stand, we are empowering community members to improve their diets, health, and overall quality of life. Community members who participate in the FMK educational program will receive health bucks to purchase fresh produce from the New Settlement 170 farm stand, as compensation for their time. The 170 Farm Stand is also a place where teens can engage in professional development activities and education surrounding the area of food justice. We believe that providing a space where youth can learn about the issues facing their community, engage with the public and build their skills in problem-solving, is crucial to creating a lasting food system in the neighborhood, and building generational growth. 

 
Providing School-based programming that centers around Cooking and Gardening and focuses on ecology pedagogy whereby children are supported in developing an ecological identity that broadens their connection to and love for the earth. As children cook with, and learn about, the foods that come from it, and explore their school or neighborhood gardens while growing and eating their crops, and composting their food scraps, they develop and nurture a sense of place, which in turn grows their love for all other areas and the planet. Providing community members with a safe and accessible place to drop off their food scraps, CHI hopes to reduce the amount of food in landfills, enrich the soil at our local gardens and educate our patrons about environmental issues. As a part of our efforts to improve sustainability and self-reliance in our community gardens, incorporating composting is the first step in becoming self-reliant.