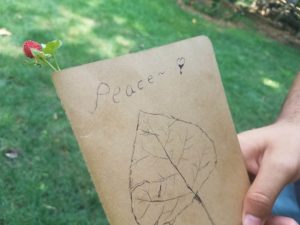 See below for our program changes during COVID-19.
Food is a complex issue that intersects with other societal conditions such as employment, health, environmental resilience, education, and housing. High rates of diet-related diseases such as diabetes, which afflicts 15% of neighborhood adults, reduce quality of life for Bronx residents. Over half of our neighborhood residents are severely rent burdened. Families are choosing between their next meals and paying rent. With the city's highest rate of students in temporary housing, District 9 schools are for some children their only stable source of nourishing hot meals. The policies and practices that created segregated neighborhoods with poor housing and education, such as redlining, exacerbate an already inequitable food system.
The Bronx is home to Hunt's Point Terminal Market, through which over half of New York City's produce passes. Despite this would-be asset, the Bronx is the unhealthiest county in New York State, in part because many residents are denied access to high quality food. The policies and practices that determine how we get our food are shaped by the wealthy and powerful rather than by low-income communities of color like ours.
The Mount Eden neighborhood of the Bronx is a mix of rich cultures; families have roots in the Caribbean, Central America, the African diaspora, and other parts of the world. Neighborhood residents carry these agricultural and culinary traditions with them, and are resilient in the face of an inequitable food system.
Community Food Action's vision for impact is an alternative food system, by and for communities, that nourishes the people and supports community development, climate protection efforts, and quality of life.  The program takes a comprehensive and multidisciplinary approach to food justice in our neighborhood. We embed hands-on food education into local institutions, develop community leadership, and create opportunities to grow, purchase, eat and compost good food.
During the COVID-19 pandemic, we are adjusting our programing to comply with social distancing measures. The 170 Farm Stand operated during the 2020 season for a slightly shortened season of 16 weeks. Our Farmers Markets for Kids workshops were held virtually once a week for neighborhood children and families. The Youth Leaders program is on hold until further notice. Our school-based work at PS 294 and PS 42 continues in accordance with the school calendar and openings. It includes in-person and virtual programing.
Community Food Action at New Settlement is one site of the Communities for Healthy Food NYC initiative.