Many teenagers start working to earn money without realizing the benefits that come with joining the workforce at a young age. Getting work experience as a young adult gives you an advantage over others in the same field as you, many of whom have little to no prior working experience at my current age. Working in places like community centers not only give you work experience but life and social experience too. Personally, I learned how to work with people of different races, genders, ages, and sexual orientations. I also got to interact with kids from other countries who just recently moved into my area. 
The individuals I met through my internship inspire me not to hide my true self. For teens who are quiet and keep to themselves at school because they are too shy or afraid, interacting with individuals from so many different backgrounds can help them grow as a person. When you work alongside others, you learn new things from new people. It may also help you come up with an idea of what occupation you want to take up when it's time to decide. If you enjoyed your job, it can broaden the horizon of jobs you can get and even start the research of similar jobs that you see yourself happily doing. Even if you didn't like the experiences you had at one job or feel like it wasn't right for you, it can help rule out some occupations and provide insight into what your next steps after high school may be. It'll help you get a sense of responsibility not only for yourself but also for others as well, since most of the time you'll be working as a team. This can also be fun because you'll be able to learn about hobbies or activities that your coworkers like, which can make you like them too.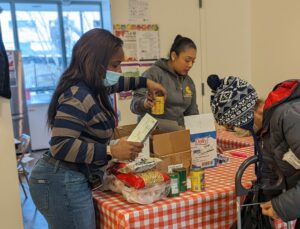 I recommend starting your first working experience in high school, preferably at a public space such as a pantry, community center, or even in a local garden. Working in these spaces gives you a sense of working with others, which is important because it can teach you how to create schedules that can accommodate everyone, how to deal with different attitudes and personalities, and even show you some parts of yourself that you can reflect on and improve. If nothing else, working in high school is a good way to get out of the house and meet people who already have similar interest as you. It's a good opportunity to make money, meet people and grow as a person. I know I've learned a lot!