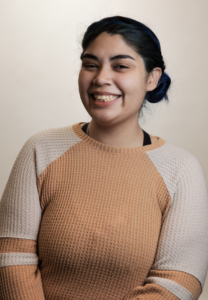 Stephanie Cataquet
Director of CHI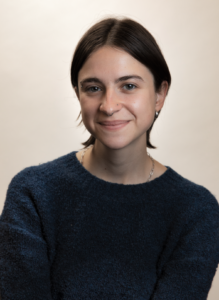 Eva Wertimer
Culinary & Garden Coordinator
Stephanie Cataquet
Stephanie was born and raised in the South Bronx and has dedicated many years to improving the lives of inner city youth. She has worked alongside several non-profits in the environmental and education sector, in the hopes of sparking a curiosity in conservation and improving the quality of life of her students, their families, and her beloved Bronx.
In her current role as the 170 Farm Stand and New Settlement Community Center's Food Pantry coordinator, Stephanie wants to use her experience and education from the University of Massachusetts, to bridge the gap between at-risk communities and healthy, sustainable resources, specially after witnessing how her former students and their communities struggled, and continue to struggle. with a lack of resources during the COVID pandemic.
Eva Wertimer
Eva grew up in Washington Heights and is a proud graduate of the NYC public school system. She is grateful to the amazing teachers who nurtured her curiosity, and hopes to do the same for her students. She is a former FoodCorps Service Member, first joining Community Food Action to serve with FoodCorps at PS 42, the Claremont Community School, during the 2020-2021 school year. Currently, Eva acts as Community Food Action's Cooking & Gardening Educator. 
Eva graduated from Scripps College with a dual degree in Environmental Studies and Philosophy. In college she aided in organizing a local CSA with a subsidized program. Through the CSA program she learned about food apartheid in the United States.
Eva hopes to instill a love of food in children, and aid in giving them the tools to represent their communities to minimize food apartheid and inequity.