Spend a day checking in on your health!
Join us on Monday, October 18th, at our first Community Health & Wellness Fair!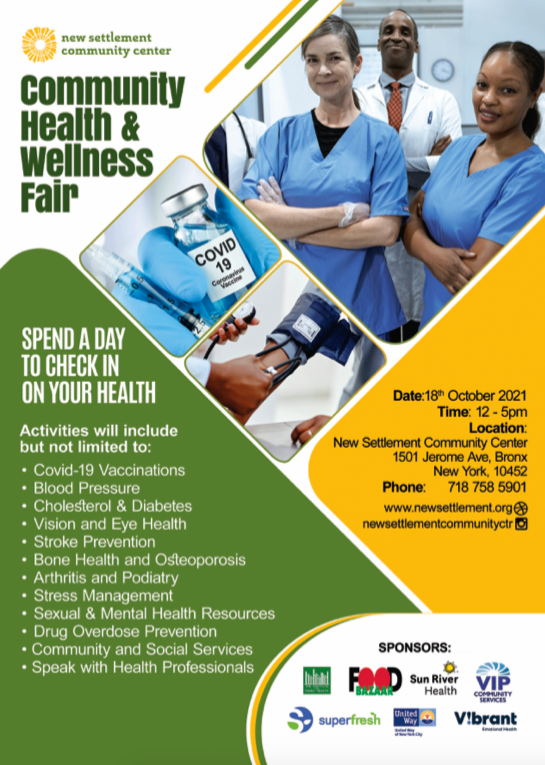 We are also inviting Mount Eden community members of all ages to join our Saturday Garden Club! From planting to tending to crops, to harvesting and saving seeds, participants in the club will learn about growing food from our greatest teacher: nature. Enjoy making garden crafts, cooking with the garden harvest, and taking Bronx-grown produce home!
Registration fees cover attendance fee + materials & first dips at garden produce through June 2022. New Settlement Community Center members pay a reduced fee of $50 and can sign up for the club through MindBody. All others may register by calling the Center at (718) 758-5901. Open to children (5 & up) and their families.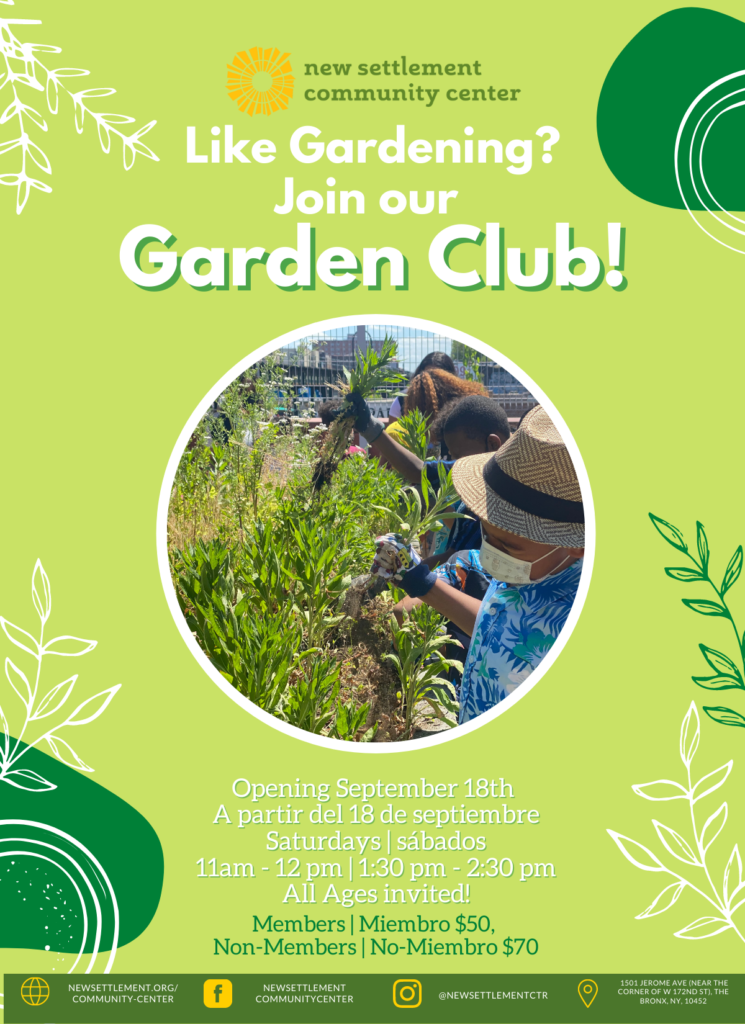 Peace and Plants!