By Dyana Sanaycela, Cashin Fellow
The Supplemental Nutrition Assistance Program (SNAP) dates back to 1939 and was instituted to address widespread unemployment and food surpluses. Those on food assistance received stamps when purchasing food which were then used to pay for food the government identified as being in surplus. Over time, this system has evolved and these transactions are now made with Electronic Benefits Transfer (EBT) cards. While the needs of recipients of food assistance haven't changed, the transaction system has. 
SNAP is an essential program that helps make food affordable for low-income households. However, a downside to the current program is the eligibility factors for receiving assistance. To receive SNAP benefits, a one-family household must make a monthly income under $1,354 while a monthly minimum wage income in NYC is around $2,050 per month before tax. There are many households that are not eligible for food stamps because they make slightly more than the maximum income. However, just because a household isn't below the requirement or poverty line does not mean that they don't struggle with food insecurity. In fact, before the pandemic, only 30% of 37 million people the government considered food insecure had incomes below the poverty threshold.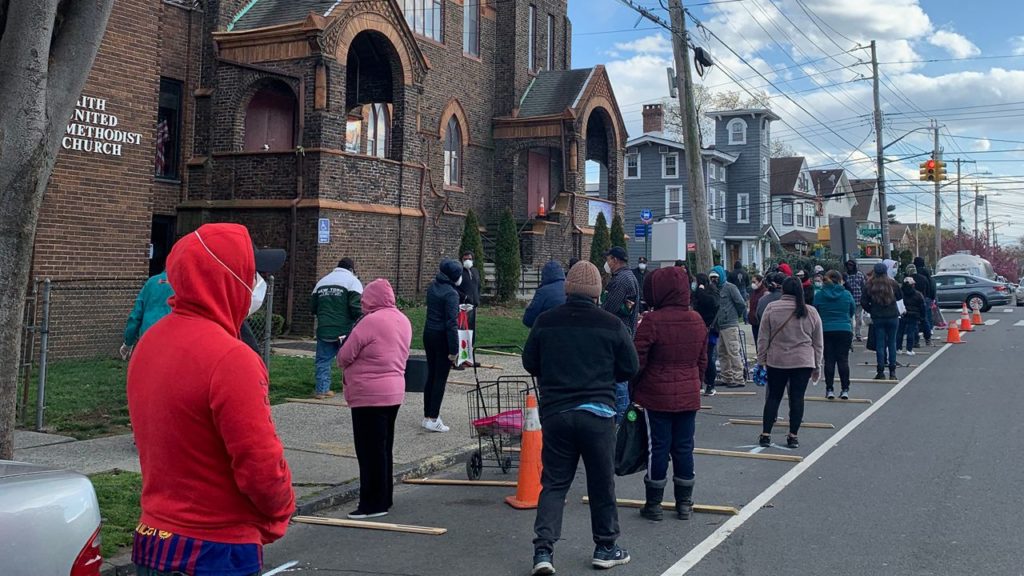 Because of school closures during the pandemic, children who quality for free or reduced-price meals will get up to $420 per child on their family's EBT card, which is known as P-EBT. Although food assistance programs have momentarily increased the amount of money being distributed to users, they still maintain rigid eligibility requirements during a time of uncertainty and fluctuating economic circumstances for households. Another demographic that is impacted by these requirements are the 11 million undocumented immigrants that aren't eligible to receive most government aid because of their status. And even when immigration status isn't a concern, some households narrowly miss the requirements which leaves them having to turn to cheap and processed foods; a diet that will do little to support their bodies during a health-related crisis.   
While SNAP eligibility requirements may be rigid, many who live with food insecurity are also unaware of their eligibility or lack information on how to use EBT benefits. Most know EBT can be used at supermarkets, but it can also be used at farmer's markets, such as Community Food Action's 170 Farm Stand. Here, SNAP users can get Health Bucks to purchase fresh and local produce. For every $5 spent at farmer's markets using SNAP on an EBT card, the user will receive $2 in Health Bucks!