By Maria Caicedo 
The end of the school year is always bittersweet. This year's is feeling EXTRA bittersweet for us as we reflect back on the effects of COVID-19. On the one hand, it's sweet that remote learning made it possible for students all over the country to continue with their educational journeys over the virtual classroom, and most importantly, to reconnect with their teachers and classmates. On the other end, it's bitter that, due to the digital divide exacerbated by the health crisis which hit communities of color the hardest, many never "made it to class", and only time will tell how much they have really missed, aside from their own personal losses to the virus.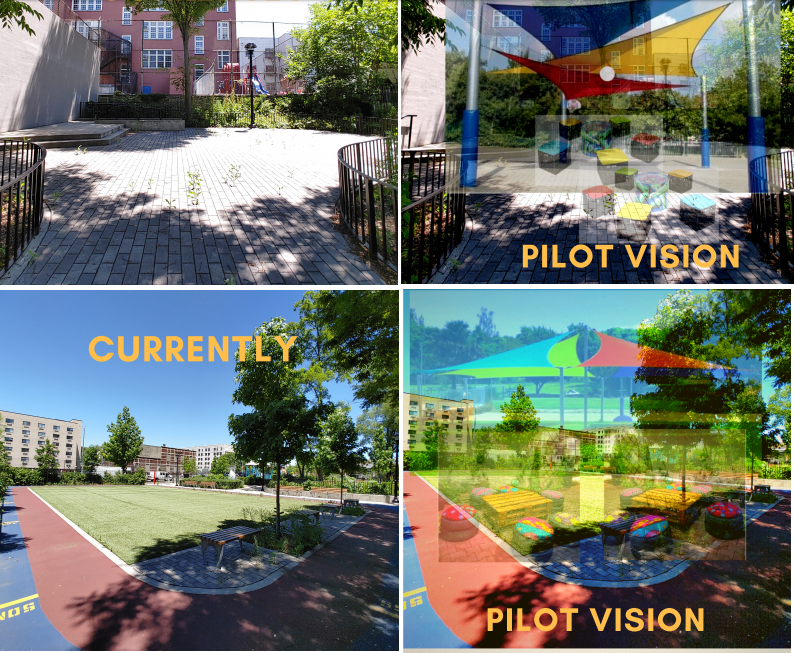 As schools prepare to reopen in September, it seems that the one solution most are considering will keep students indoors, wearing masks at all times and socially distancing when in the school building for half of their school time; and at home, remote learning the remainder of the time. But what we aren't asking is: are there any other setups for learning that we can pilot to provide students with a more pleasant, calming, and reassuring back to school experience? 
The answer is yes! And it looks like outdoor classrooms! There is a plethora of research on the benefits of outdoor time for children and adults alike, especially for those living in densely populated urban communities like NYC. Coming from an hour of outdoor education helps students focus for longer periods of time, and leading classes outdoors would also avoid the need for constantly sanitizing surfaces. Additionally, being outside can provide for students a sense of freedom and calmness not usually available to them when indoors, where they're constantly monitored and their movement restricted. 
With this in mind, Selma, who served with Food Corps and Community Food Action at New Settlement this past year, was hard at work even as her term was coming to an end, dreaming the outdoor space adjacent to her school, PS 42, into a classroom.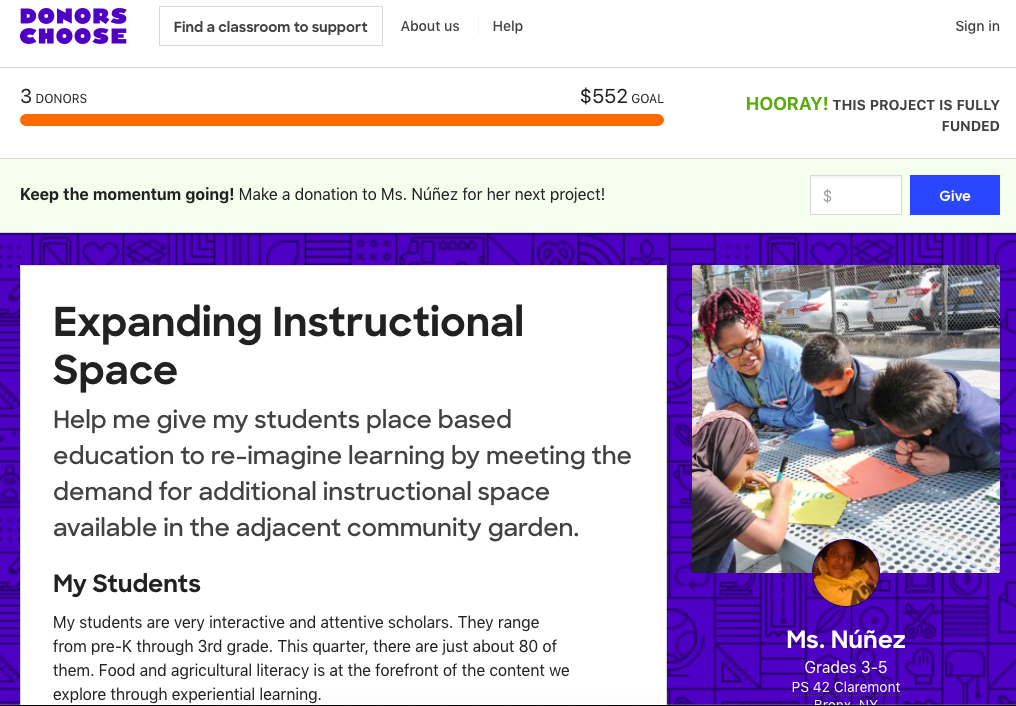 By piloting outdoor learning, schools could maximize the overall school's instruction space, bring all students in for class, sending some outside while keeping others in, (and switching), and also begin to engage their students within a place-based educational framework.
But what happens with schools that don't have any outdoor space to utilize? This is a bigger question that we should consider for the future of our schools. ALL schools should have plenty of outdoor space for children to enjoy and benefit from. If COVID-19 is teaching us something, it is to set our priorities straight. And outdoor space for all schools and all children should be on top of our list of priorities for improving public education for all children.