By Maria Caicedo
Quickly adapting to the COVID-19 developments, we at Community Food Action are finding creative ways to continue our school-based work with families. The current health crisis has exacerbated the inequalities of our present health and food systems and we are now more than ever committed to our mission for collective health.
 The shift to remote learning has everyone upside down, and it has made visible what we already knew to be a challenge for many of our school families: access to information and digital platform know-how, not to mention other important struggles like the ones for fair and affordable housing and access to healthy foods. At both our partner schools, approximately 30% of the student population is living in transitional or temporary housing, and we're just now finally processing, really digesting the fact that many also don't own a computer or have Internet access.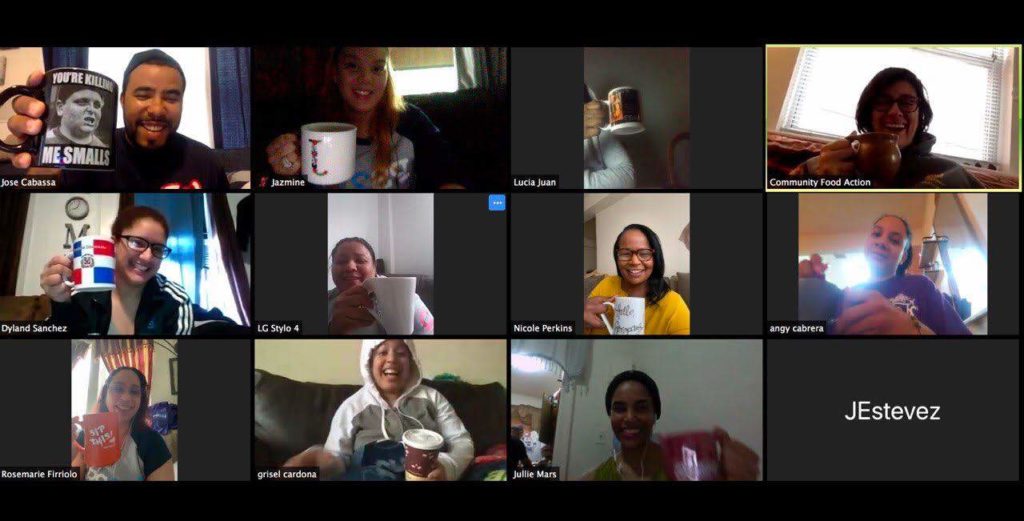 Our gears have immediately shifted entirely in the direction of providing relief in the form of information related to fully transitioning to remote learning, and connecting families to emergency food distribution and other important resources. We're also continuously assessing our parent community's needs through conversations with parent leaders and school advocates. Finally, we're curating special content for our social media platforms that families can access at their leisure, highlighting "bringing the outdoors in", as we believe nature is restorative and healing.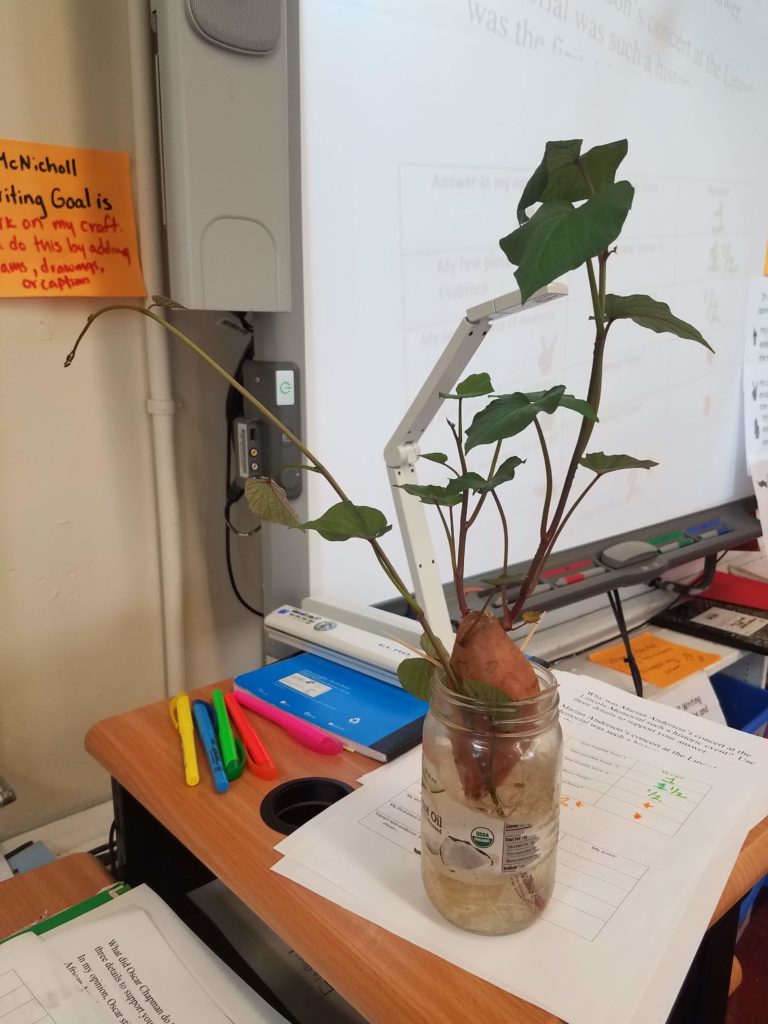 On the front of providing access to healthy foods, we're hopeful and grateful as now more than ever, we've been reassured of our mission reflecting on the fact that the one thing we can't do without is food; and not just any food, good food. In the blink of an eye, individuals and groups from the private and public sector have mobilized to organize emergency food distribution across the city. And in the food systems conversations we are participating, there's talk about strategy not only to pilot partnerships and new ways to provide this type of relief in times of crisis, but to also call for improvements and expansion at the Mayor's Office of Food Policy, and shaping a centralized system of action that would strengthen local food supply and get real food to people in times of crisis and not.  
As we continue to navigate this fast-changing environment, we are reminded of what this land looked like before colonization. For the Natives, the earth is sacred because it provides all that we need to survive and live healthy lives. Now is the time to reconsider our treatment of the Earth. Have our dominant, racist, and extractive ways brought us here, where we are today? We'd like to offer you all a prayer from the Haudenosaunee people, their Thanksgiving address to the Food Plants:
"With one mind, we turn to honor and thank all the Food Plants we harvest from the garden. Since the beginning of time, the grains, vegetables, beans and berries have helped the people survive. Many other living things draw strength from them too. We gather all the Food Plants together as one and send them our greetings and our thanks. Now our minds are one." 
Peace and Plants!