By Taisy Conk, Program Director
Community Food Action is increasingly engaging in policy and advocacy issues that affect food justice in the Southwest Bronx. Our objective is to critically examine and impact the decisions made by institutions and elected officials. In 2019 we became inaugural partners of Equity Advocates, who aims to bolster civic engagement of food nonprofits across New York. When the New York City Council, led by Speaker Corey Johnson, proposed a "Growing Food Equity" agenda in August 2019, we were eager to influence the process.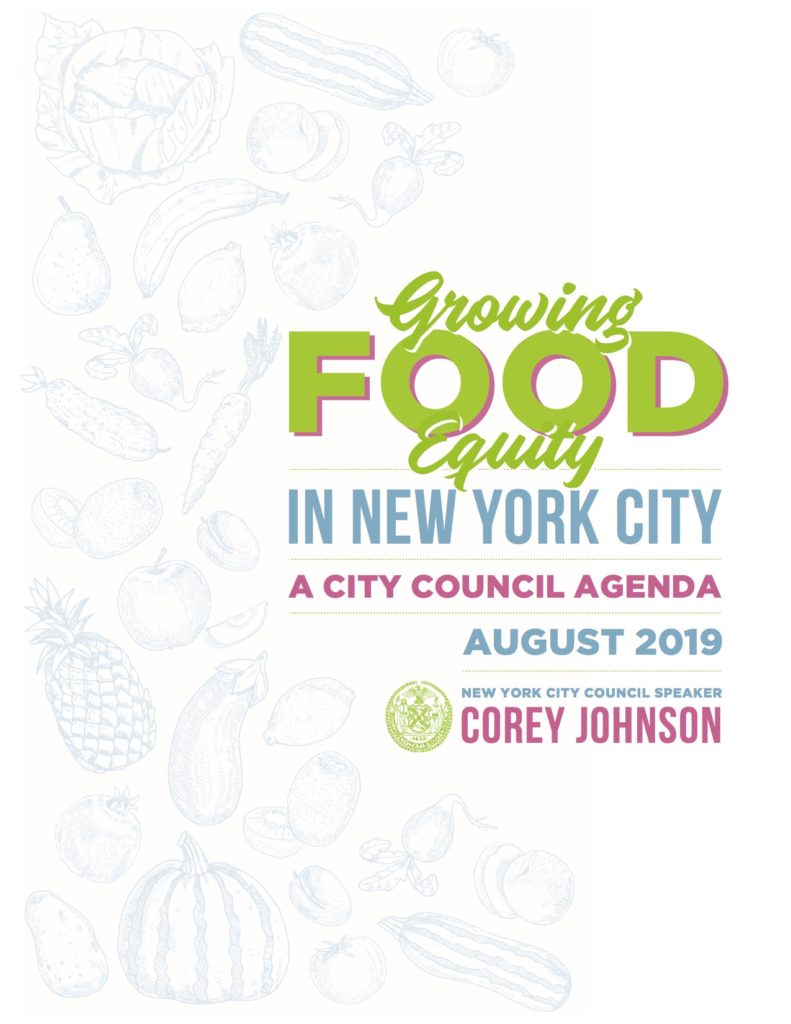 The City Council introduced in August eleven bills encompassing a range of food justice issues, from food access and school food to food governance and urban agriculture. Equity Advocates facilitated a discussion among their members and helped us understand the significance of each of the bills. After honing in on the seven bills that most closely relate to our expertise and community's needs, we submitted testimony at the September hearing. Then, in November, we met with City Council Member Vanessa Gibson, who was lead sponsor or co-sponsor on many of the bills. We expressed our support for the bills and also called for revisions. One request was to stipulate that relevant agencies consult with community organizations and engage community members.
On Tuesday, February 11th, NYC Council passed four bills and two resolutions from the Growing Food Equity Agenda. This legislation would:
We were pleased to see some of our suggested revisions reflected in the final bills. We look forward to seeing more bills introduced in the coming weeks.
We express our appreciation to New York City Council, and particularly our own Council Member Gibson, for championing food equity as a city policy issue. We call on Mayor DeBlasio to promptly pass these bills. We look forward to seeing the legislation's impact on our community and on all New Yorkers. We commit to continuing our engagement and bringing our participants into future advocacy efforts.