By Selma Nuñez, FoodCorps Member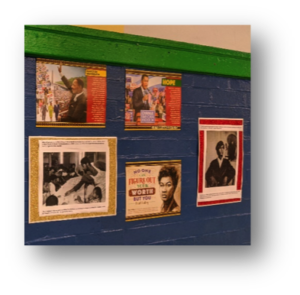 In an effort to highlight the contributions of black history leaders, this year at PS. 42 we have a gallery walk. It features the Black Panther Party and their extensive work to serve breakfast to students in the communities that needed it most across the country in 1969 through the early 1970's. We also introduced a children's tale of Dr. George Washington Carver, and his remarkable legacy in food science. An agricultural scientist, he actively promoted alternative crops to cotton and methods to prevent soil depletion, which helps to guide many gardeners today with regard to their necessary crop rotation for optimal growth and harvests in places like our school garden. Then, students also have a more tangible example of black history: yours truly, their food and garden literacy educator who is a Garifuna descendant from Honduras.
The Garifuna people are one of many groups disregarded from the African Diasporic experience. Their story of resilience, inclusion and diversity is seldom explored. They are the Indigenous Africans who speak Spanish along with their own dialect. They practice agriculture and fishing as their Modus vivendi. The lack of consideration for the ways these and many other individuals fought to survive, and ultimately thrive, worldwide leave the masses to think that tales are narrated only through the lens of tyranny and oppression. Groups including Afro-Caribbeans, Black Canadians, the Garifuna, and other descendants of enslaved West Africans brought to the United States, the Caribbean, and South America during the Atlantic slave trade are also a major part of the Black experience. Through the power of hands- on learning via storytelling we are able to provide our students with more than text to engage them in the conversation of a diverse and inclusive history.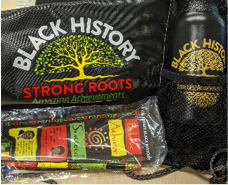 To study American history is habitually an exercise in learning selected truths and proposed agendas. Curricula and texts throughout the country continue to center the autocrat vs troubled narrative, with Black people often confined to a short section about slavery and quotes by civil rights leaders like Rosa Parks, through retelling their stories. Many people walk away from their class discussions, and through the world, with a lack of understanding of the history, perspective and diversity of African American people in the United States and the world beyond.
Students are best engaged through experiential and tangible examples in their lessons to apply concepts to real life. Through the spectrum of macrocosmic examples like the Panthers and Dr. Carver, students understand the need to grasp what happened in the past to create a better world in the now. My Garifuna grandparents lived off their land, producing fruit, vegetables and assisted agronomists with sugar importation in the early 90's. By including stories of my upbringing, I connected ELA narration and storytelling units to the very same food and garden literacy conducted every week. More importantly, I tap into the social emotional capacity that includes all students in the learning process at their own pace. These are rich, thought provoking, and noteworthy contributions that provide students with a much better vantage point for achievement and success. The Black Panther Party's breakfast program, Dr. Carver's food science research, and my food and gardening literacy efforts are not-far-removed examples through which students themselves can be inspired to, in the near future, create legacies of freedom, achievement, and success for lifetimes to come.