By Mary Bannister, FoodCorps Member
As I walk into a fifth-grade classroom at PS 294 elementary school, I skim a paper outside the door outlining the class's learning objectives. Are students learning about persuasive writing? Dividing decimals? Yes. They're also studying "inquiry into the nature of the self" and examining "orientation in place and time". Math and ELA concepts are embedded into all-encompassing thematic units like "how the world works" and "sharing the planet". As the FoodCorps service member at PS 294, part of my role this school year is to connect my lessons about food and the environment to the school's newest endeavor: The International Baccalaureate (IB) curriculum.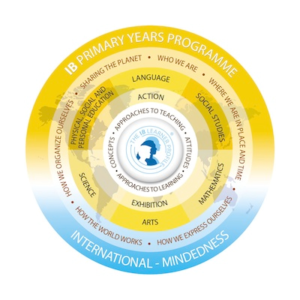 IB is an educational approach adopted by schools around the world, and a year ago, PS 294 began the process of becoming the first IB elementary school in the Bronx. PS 294 teachers attend regular trainings and students learn to adopt the IB "learner profile attributes", becoming more caring, open-minded inquirers. The IB curriculum emphasizes hands-on discovery, international-mindedness, and interconnectedness. And there are many natural connections between this curriculum and the food and environmental education advocated for by Community Food Action and FoodCorps.
In my weekly classroom cooking classes and garden club meetings with students, I incorporate IB into my lesson planning. In the fall, the school was immersed in the IB unit "how the world works", which teaches students to think about how every person's actions impact other people and the environment.  My FoodCorps lessons focused on learning how food grows, which helped students recognize their relationship to and reliance on the natural world. As a second grader enthusiastically reminded me, "without plants we wouldn't have popcorn!!"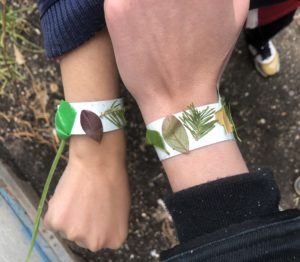 During the IB unit "where we are in place and time", the theme of my lessons was similarities and differences in what people eat around the world. In "Green Sauce Around the World", students studied recipes for green sauces, from Thai green curry to North African chermoula. Students were surprised to discover that, although the green sauces come from different parts of the world, each is made from the same basic building blocks. Students then prepared and tasted sofrito, a green sauce familiar to many of them. The "where we are in place and time" unit culminated with a Lunar New Year celebration in the spirit of cross-cultural awareness, where students showcased what they'd been learning in their art, music, and theater classes. My students showcased their cooking skills by preparing Tteokguk (떡국), a soup traditionally enjoyed in Korea for the Lunar New Year.
It is encouraging to find myself in a school that aims to create an ever-stronger culture of learning, and to find all the ways that food education can reinforce this endeavor!