For the fourth consecutive year, our Next Level Dancers (part of New Settlement's Program for Girls & Young Women) will be featured in Momma's Hip-Hop Kitchen, the Soup Kitchen for the Hip-Hop Soul. Momma's Hip Hop Kitchen (MHHK) is a multifaceted hip hop event designed to showcase women artists, especially women of color. MHHK serves as a social justice community-organizing platform that educates and empowers women of color on issues that impact their lives, including HIV/AIDS and reproductive justice. Volume 11, Fresh, Fearless and Woke! is Saturday, March 3rd, 2018 2-5pm at Hostos Center for Arts and Culture, 450 Grand Concourse (at 149th St.) Bronx, NY (Main Theater).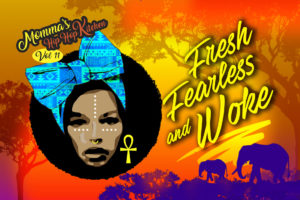 For more information about the event, visit the MHHK website, or email.
This event is FREE and open to all ages.
We hope to see YOU in the audience!!