By Tiffany Santos, Youth & Farm Stand Coordinator
Within the last two decades climate change has commanded the attention of humanity. It's a subject matter that is difficult to ignore. However, those who attempt to disregard and discredit climate change developments are too often oblivious to the ways their privilege and ignorance contributes to the greater issue. For so long humanity has had the idea that living beings coexist in a categorical hierarchy that influences quality of life. This hierarchy creates a separateness between humans and the environment that sustains us. As a result, we now have subpar FDA regulations for our quality of food, industrialization and mass deforestation, violated workers' rights, inadequate food landscapes in disenfranchised neighborhoods.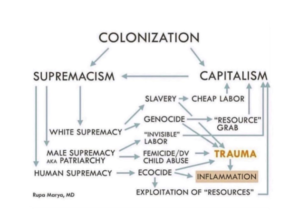 As climate change awareness increases, many of us have had to recalibrate and reassess human nature, realizing the destruction in our actions, beliefs and morals and its interconnectedness with the planet. Queer ecology, commonly known as ecofeminism, works to disprove this misconception of human nature as naturally occurring aggression, apathy, and disrespect: one anchored in domination, violence, and excess with an objective to permeate inferiority. Additionally, queer ecology highlights this normalized attitude in our societal structures and its inflexibility as a combination of white supremacy, patriarchy, and speciesism. Supremacism has led to the exploitation of the environment and the lives of people who live in areas where natural resources like herbs, water, and minerals are found. Household brands like Nestle and Coca Cola are known for privatizing water supplies throughout South America, hiking the costs of water and lowering quality for locals caused by manufacturing costs, reduced workforce, and financing construction amongst other reasons.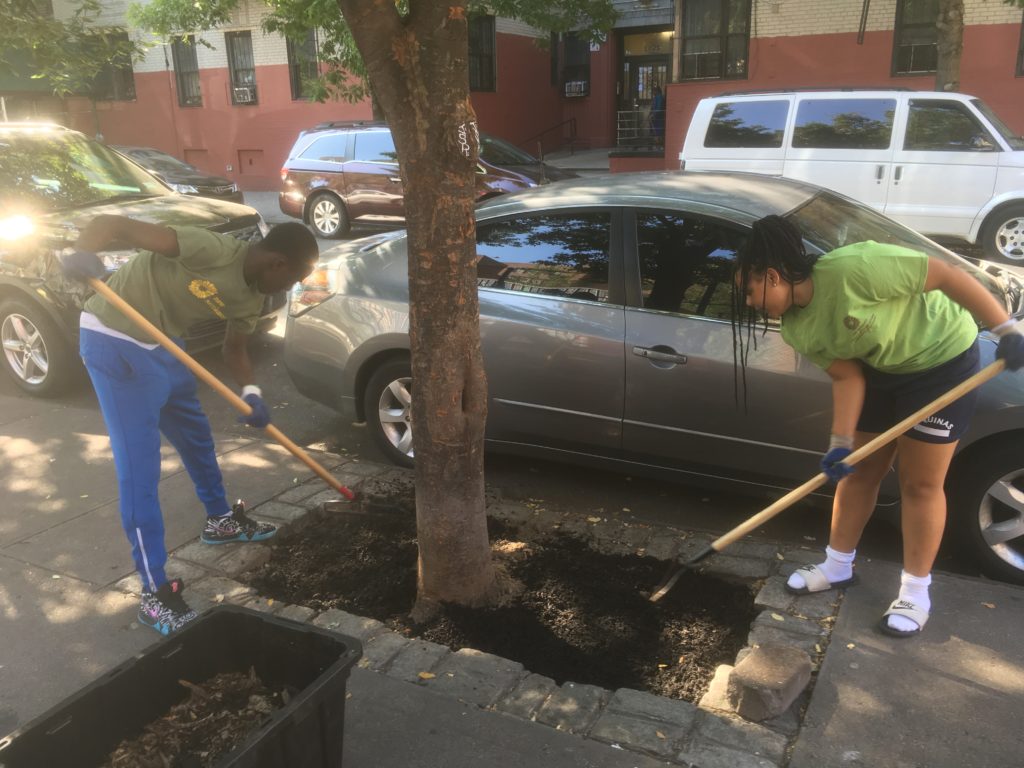 In the Bronx, street tree care workshops facilitated by GrowNYC acknowledge the needs of trees on sidewalks – a living being that people dismiss daily. Trees are such an integral part of our survival and yet New Yorkers – whether legislator or passerby make little to no effort to understand how we coexist with trees. Ask: why do some trees have cement bricks on a number of their soil beds? There is no provision in place that regulates the need for those to be there. Neglect is a cornerstone to our attitudes and perspectives to such an extent that intentionality does not thrive even in the smallest details of our ecosystem.
Sources:
Julia Mason – An Ecofeminism Perspective
https://www.foodandwaterwatch.org/insight/water-privatization-facts-and-figures