July 10 – November 27, 2019
Every Wednesday 2:30-6:30pm, rain or shine!
Corner of 170 St. & Townsend Ave, under the mural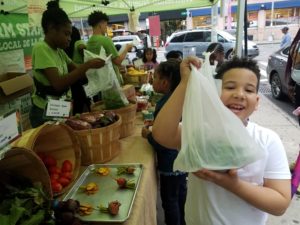 We are thrilled to bring back our youth-run farm stand to serve up the food our community deserves for our third season.
We accept cash, credit/debit, SNAP/EBT, WIC and Senior FMNP checks, and Health Bucks.
Spend $5 with EBT, and get a $2 Health Buck coupon!
We sell fruit, vegetables, and herbs, eggs, and dry goods such as honey, beans, and flour. All products are sourced from local small and midsize farmers with natural growing practices and a commitment to using as little pesticides as possible.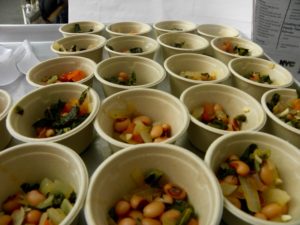 Visit the Farmers Markets for Kids tent for fun nutrition and cooking workshops for kids! Each child (ages 3-11) and their caretaker will participate in a lesson, taste a recipe made from ingredients for sale at the farm stand, and receive a Health Buck coupon that can be used to buy ingredients and make the recipe at home.
Drop off your food scraps at our compost on the go station. Vegan plus eggshells – bring your coffee grounds, plant trimmings, vegetable peels, and more. They will be used at PS 294/PS 311 to make compost for the school garden!