We are excited to share with you updates including the beginning of the ULURP process in the Jerome Ave rezoning plan and the response by tenants and workers including packing hearings, the ground-breaking Right to Counsel Victory, the new No More MCI Campaign and wins from Stabilizing NYC! Additionally there are updates on our tenant organizing and our new CASA Leader Team! What a packed 6 months of CASA power!!
Read the CASA Newsletter in English here!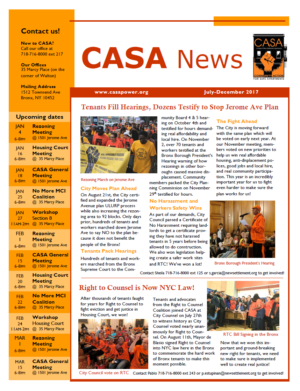 ¡Leer las noticias de CASA en español aqui!