Over the years, we at New Settlement Community Center have sought to provide people of all ages with the skills to keep themselves safe and live healthy lives through various services and programs. Our staff includes world-renowned artists and performers, nationally recognized instructors, highly credentialed facilitators, and a top-notch administrative team.
We offer swimming opportunities for individuals as young as 6 months of age. Our aquatics program has been structured around both the Red Cross and YMCA national guidelines. Our Senior Aquatics staff are all Red Cross certified instructors; many are USA SWIM coaches and have worked for the Red Cross, YMCA, & several top aquatics centers in the New York City area. All aquatics staff is provided with in-service skills training every two months as well as 16 hrs. of professional development three times a year over the course of 4 days each.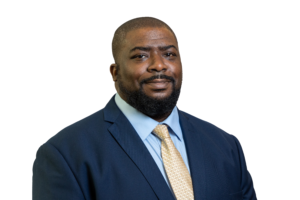 Jimi Orekoya
Division Director of Center Based Operations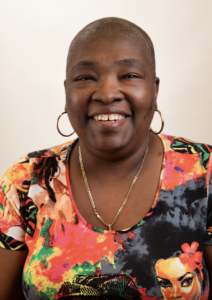 Jennifer Crawford-Delsol
Assistant Director of Center-Based Operations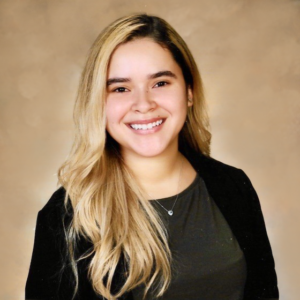 Nina Ortiz
Administrative Director of Center-Based Operations
Jimi Orekoya
Feyisola "Jimi" Orekoya joined New Settlement in May of 2017 to serve as the director of the Community Center. Prior to New Settlement, Jimi served in various roles in youth development, juvenile justice, education, and facilities management.
With the expansion of the center's programming and reach, Jimi was promoted to the senior leadership position of Division Director for Center-Based Operations where he oversees initiatives related to Community Health, In-School Partnerships, Arts & Recreation, as well as services to Teens and Seniors.
Jennifer Crawford-Delsol
Jennifer is very passionate about serving the community in which she lives and works. She excels at working alongside management teams to innovate and implement community engagement strategies in support of New Settlement's mission and vision.
She possesses a honed ability to connect, listen closely, and curate synergies among all levels of the organization to maximize the opportunities for success based on New Settlement's values and objectives.
Nina Ortiz
Nina Ortiz is an Administrative professional with 7 years of Non-Profit experience, many of them dedicated to New Settlement Community Center.  
Her commitment to social services work—by way of administrative oversight—has catapulted her through various managerial positions at the Community Center. Starting as a front desk staffer, Nina was promoted twice- first as an Administrative Supervisor and then a Member Services Coordinator- before she became Administrative Director for Center-Based Operations. Her diverse skillset has supported the Community Center's growth since its opening in 2012 and her subsequent arrival in 2016- a time when its administrative software and programming were fairly new and only partially developed. 
Nina has a Bachelors in English with a Minor in Early Childhood Education, and is currently pursuing a Masters in Business Management with a Specialization in Project Management from Monroe College. This new journey is further fortifying her capacity to enhance and develop her program's budget, as well as finetune her leadership management skills, both of which being invaluable contributions to the Center-Based Operations team and the greater Center community.