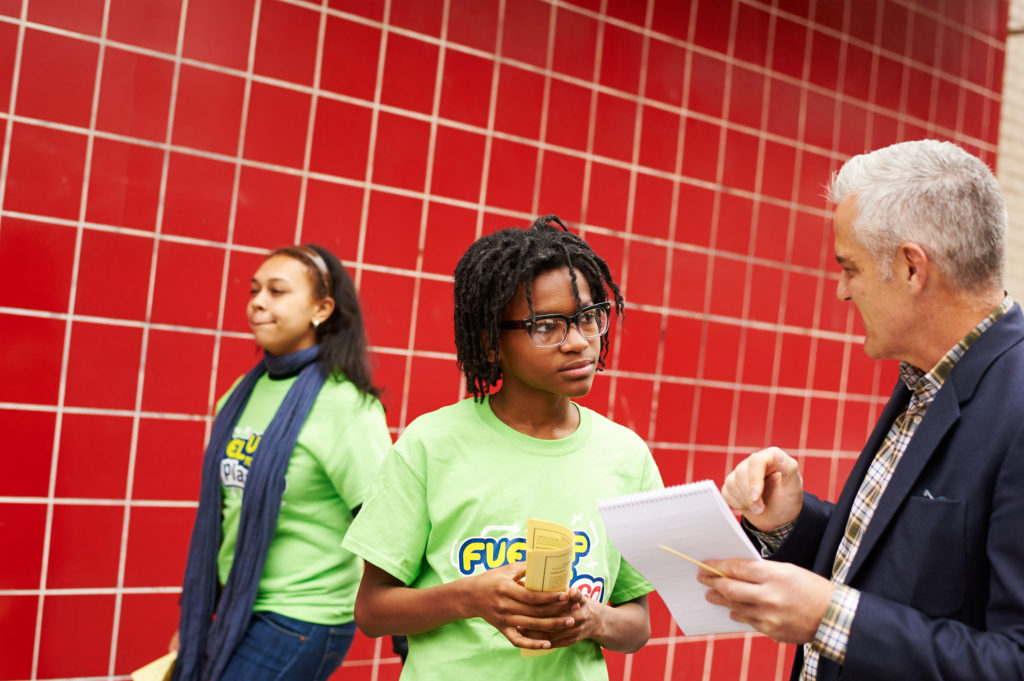 The goal of Youth Leadership is to empower students to become leaders in their community. Through leadership-building activities, students will have a chance to positively express themselves and discover their unique voice and leadership style.
Service Learning– In exploring community issues, students advocate for specific community issues that need attention. Through the course of identifying their issue, students coordinate an action or service needed to bring awareness and/or a solution to the issue.  Through the planning process, students acquire the ability to identify an issue, research the topic, spread awareness and unite community members.
Youth Leadership Health and Wellness – Students will be able to assess their own needs, think critically and make healthy decisions.
Work Readiness/Professional Development – Students learn leadership and responsibility through a variety of trainings and workshops on peer mediation, time management, teen leader positions and investment/savings.
Self-Advocacy – Through an extensive curriculum and enriching activities, students will be able to utilize skills in public speaking, outreach and facilitation. Students articulate themselves truthfully and honestly in front of their peers, community members, school partners and other community stakeholders.