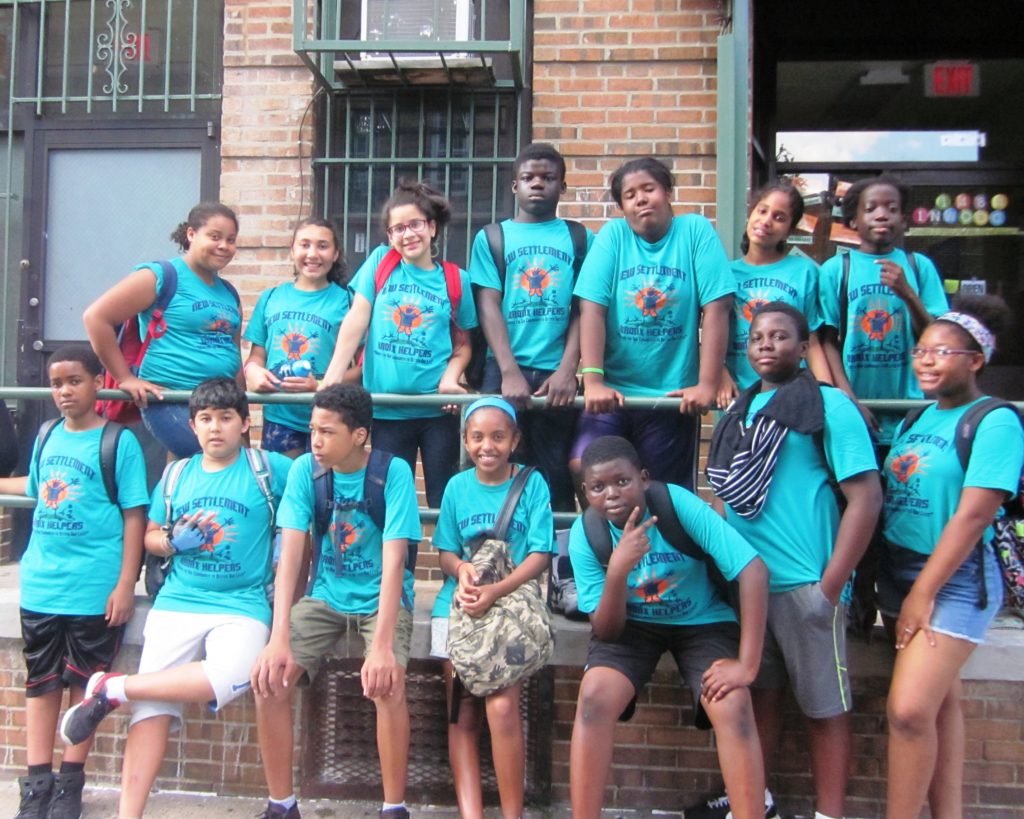 With the motto, "Working for the Community to Better Our Lives," the Bronx Helpers Program was created by a small cluster of New Settlement teens in 1995 in response to the dearth of opportunities for neighborhood youth to contribute in tangible ways to improving the quality of neighborhood life. Since then, the Bronx Helpers has grown steadily in total participants and depth and scope of programming, and it has been successful at retaining many teens at risk of falling off-track and in cultivating a growing cohort of youth leaders in our community.
Bronx Helpers is an academic enrichment, leadership and community service program for middle school youth with the aim to support the overall health and well-being of young people in the Bronx. The program empowers youth to be part of positive community change and community strengthening. Themes of service are selected through a variety of activities that explore Bronx Helpers' strengths and interests while supporting academic enrichment and leadership development.
The Bronx Helpers Program is operated in two annual cycles: an After School, school year cycle and a Summer Program. The program serves Middle School students, grades 6-8.