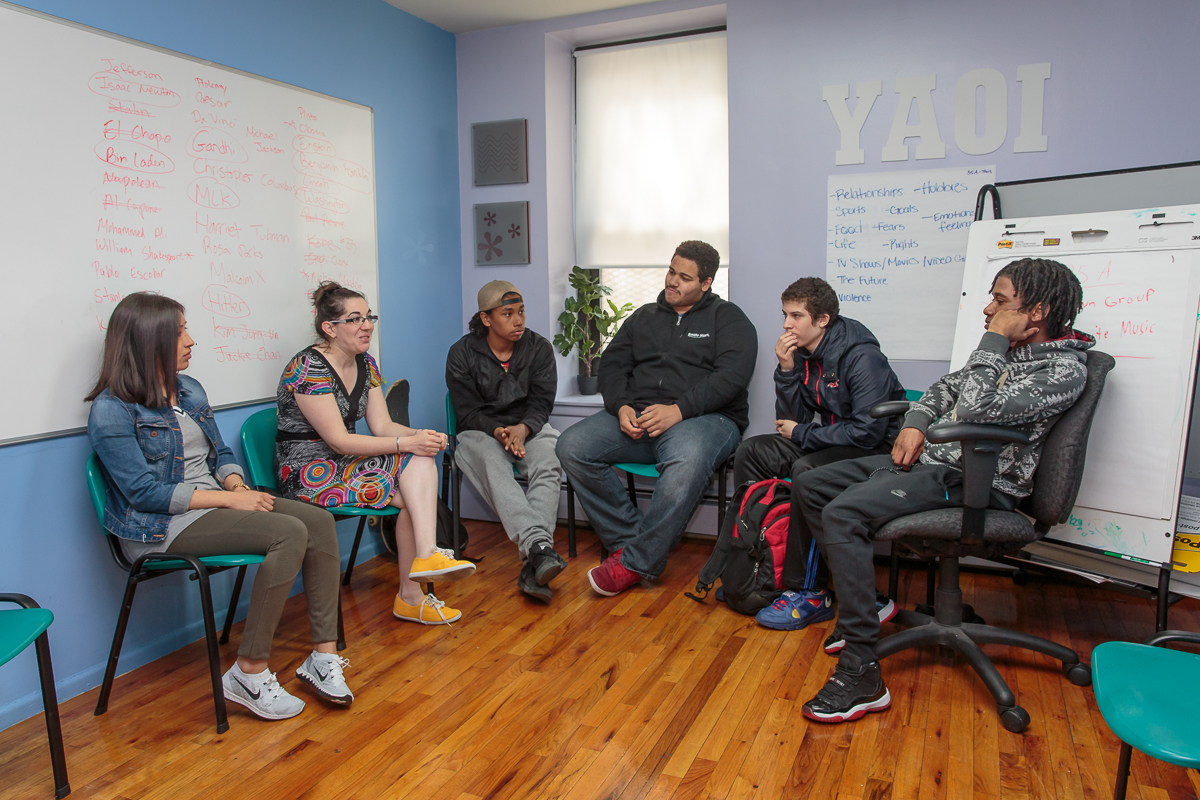 The Young Adult Opportunity Initiative (YAOI) provides positive intervention services to young adults, aged 17-24, in a safe and structured environment, where they sign on to get support for a.) addressing current barriers to employment and education and b.) actively pursuing an individually crafted plan that will set them on course toward a healthy and productive young adulthood. Priority is placed on continuing their formal education (enrolling in a High School Equivalency (HSE) program or applying to enroll in a college), paid internships, vocational training , and/or gaining paid employment. YAOI offers four main program activities consisting of 12 weeks of life skills training with a focus on youth being "job ready" through our
Job-Readiness Training
In our job readiness training, participants learn what is expected of employees such as the importance of punctuality, developing positive work ethics, how to work under direct supervision, follow directions, deal with criticism, and work productively with co-workers. Our training also incorporates role-playing difficult and common work place situations that prepare youth to respond appropriately. Our participants learn non-technical workplace competencies, including problem-solving, oral communication skills, and interpersonal and team work skills. Before youth begin the job search process, they must demonstrate a level of maturity and progress in the program. We also introduce internship opportunities as an effective way for youth to learn about expectations of the work place. Our job development staff and youth advisors counsel and assess each participant individually in order to help develop vocational/professional interests and provide realistic appraisals of employment opportunities and goals.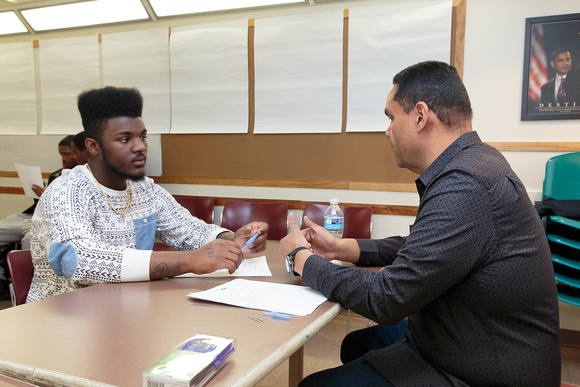 One-one One Task Oriented Advising
support with a trained youth advisor where each participant meets regularly for task oriented supports. The YAOI program is unique in its community centered, youth development focused program model that combines a positive youth development approach and a sector-specific career pathways approach. Our program model begins with the development of individual workplans and goal setting around education, employment, and supportive needs. New Settlement utilizes a career pathways approach that will deliver programs that emphasize career progression, rather than simply job placement, and that are informed by employer demand for both hard skills and workplace competencies. New Settlement incorporates work-based learning opportunities, including internships and on-the-job training.
National Safety Council CPR & First Aid Certification Classes
Mutual Aid Peer Groups