Make a Donation
All donations are tax-deductible. To donate by credit card, use the form below.
Want to donate by check?
To donate by check, make payable to "New Settlement Apartments" and include "In My Words 2019" on the memo line. Mail to New Settlement's Program for Girls & Young Women, 1512 Townsend Ave, Bronx NY 10452. You will receive a thank you letter for tax credit.
Interested in making an in-kind donation?
To inquire about in-kind donations (such as equipment, meals, services, or space) or offer another type of support, please contact Program for Girls & Young Women Director Joy Leonard at (718) 716-8000 x119, or via email j.leonard@newsettlement.org.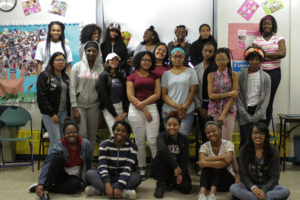 Sponsor a Girl
Here's your opportunity to make sure this program is available free of cost for one of our participants. A gift of $500 would cover the cost of 1 girl for the entire week, including food, materials, and trips. A gift of $25 would cover 3 days of healthy meals for one girl during the workshop. To sponsor a girl, use the form below.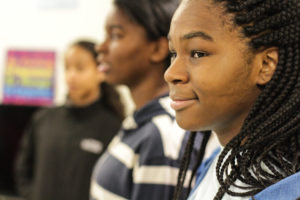 Thank You to our Supporters!
This project was made possible by the grants from the Gobioff Foundation, Distracted Globe & Laura B. Vogler Foundation – as well as the generosity of many wonderful individuals. Click here for our list of IN MY WORDS individual donors.
See more photos from our Donor Appreciation event, held on November 17, 2017!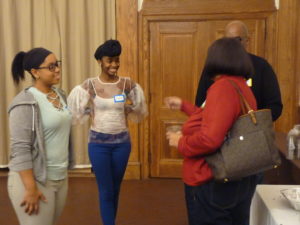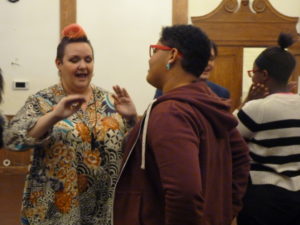 2019 In My Words Campaign