Tyre Nichols, a 29-year-old Black man, was beaten so severely by Memphis police officers on January 7 that he died three days later. The following quote is from his mother, RowVaughn Wells. 
"When my husband and I got to the hospital and I saw my son, he was already gone. They had beat him to a pulp. He had bruises all over him, his head was swollen like a watermelon, his neck was busting because of the swelling–they broke his neck. My son's nose looked like an S. They actually just beat the crap out of him. And so, when I saw that, I knew my son was gone then." 
It is nothing short of heartbreaking to hear Ms. Wells speak of her son. It is another level of misery to watch the bodycam footage as his life is beaten out of him. In Mr. Nichols' final moments he called out for his mother three times. "You're going to see acts that defy humanity," says the Memphis police chief. What we see is heinous, inhumane and a total disregard for life.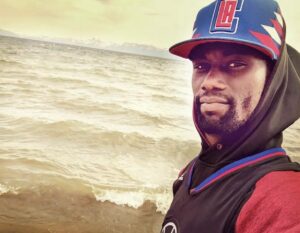 We condemn the pack behavior and brutality of these five police officers, and see this as a time of reckoning for every police department in the country. It is time for police officers to be held accountable.  
The historic and systemic degradation of Black and Brown people by police officers has been protected for far too long. As long as we support the myth that police officers are inherent heroes, they will see themselves as infallible superhumans who can do no wrong. We raise our children to see others as worthy of respect and dignity, and to do unto others as we'd have others do unto us. Shouldn't our police officers be expected to live up to this standard?  
We are heartened by the indictments all five police officers are facing, but we need to fix the culture of police departments from top to bottom, year one to retirement. We can't breathe. 
As Bronx residents and parents, what do we do with this most righteous anger? Use this moment to protest peacefully. VOTE for elected officials who hold police officers to the same standard as every citizen. Attend meetings of our local community board, and have our voices heard. Call our city councilmember and demand action to support more transparency and wide sweeping police reform. As a community-based organization, New Settlement will work with partners who uplift people of color and build healthy communities. There is no short-term solution, but together we can change the status quo and never stop fighting for our civil rights.  
In solidarity,
Executive Director, Rigaud Noel
Associate Executive Director, Allison Palmer