Rigaud Noel

Rigaud Noel joined New Settlement as our Executive Director in November, 2020. Rigaud comes to New Settlement with a strong track record in providing children, youth and families opportunities for educational and career advancement to help them succeed in school, work and life. Over the last 20 years, he has served in senior management and executive positions at various non-profits across New York City. Most recently, Rigaud served as Chief Partnership Officer at New York Edge, one of the largest after-school providers in New York State. During his tenure, he was able to secure over $6 million in new funding, establish new partnerships with schools, colleges/universities and community-based organizations, as well as successfully serve as a steering committee member with the board of directors, assisting in the completion of a three-year strategic plan. Prior to New York Edge, Rigaud directed youth programs with the Police Athletic League, Madison Square Boys Club and Children's Aid. He is a graduate of Syracuse University with an MPA from Villanova University.
Allison Palmer

Allison Palmer, M.S., Associate Executive Director, joined New Settlement as the founding director of New Settlement's College Access Center in July 2001. She holds an M.S. in social administration from Columbia University's School of Social Work and a B.A. in history from Wesleyan University. She has over 20 years of experience in access to higher education and positive youth development, teen leadership training and adolescent counseling. As the director of New Settlement's College Success Initiatives, Allison led the program design, development and implementation, including the one-to-one college-counseling program and the intensive four-year College Explorers Program; hired, trained and supervised full- and part-time staff; led outreach to the community and program partners; and represented New Settlement's Center in citywide and statewide coalitions and national conferences. Allison also served as the Bronx delegate at the National Association for College Admission Counseling for three years, co-founded the Bronx Opportunity Network and the College Success Network, and currently sits on the Advisory Board of Mayor De Blasio's Sector Advisory Council on Education, the Options Institute, Degrees NYC, and College Access Research and Action (CARA).
Debbie Aviles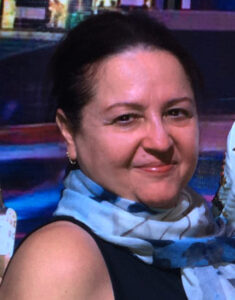 Debbie Aviles, New Settlement's Administrative Director, joined New Settlement in the Spring of  2010, bringing along over 25 years experience  in office management, finance, and staff benefits. As the Administrative Director, she oversees operations, grants and contracts. Debbie is a former long-time resident of the Bronx and is now residing in sunny Naples, Florida.
Cindy Conception
Cindy Concepcion is the director of New Settlement's College Access Center. She has been a leader in the nonprofit sector for over nine years.  Cindy works to engage communities, organizations, and  external partners in supporting youth and young adults in their post-secondary pathways. Prior to this position, she was the Coordinator, College Success Program and Educational Counselor for New Settlement's Student Success Center providing advising and support for students, as they work towards a college degree.  Cindy's connection to the College Access Center is deeply rooted in her experience as a former participant. She is a graduate of Ithaca College with a B.A. in Sociology. In her spare time, Cindy volunteers through New York Cares, travels, and is active in arts initiatives that are focused on social change, diversity, and community.
Taisy Conk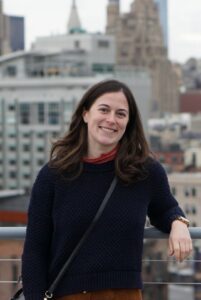 Taisy has loved good food her whole life and is always looking forward to her next meal. Growing up in New York City, she was exposed to cuisines from around the globe, but was also aware of the predominance of cheaply made processed food. Taisy first came to this work to address the damaging and disproportionate health impact of processed food on low-income families and communities of color. As she steadily became aware of the systems and structures in place that propagate food that is bad for the body, for communities, for workers, and for the environment, Taisy became determined to join efforts to restore truly nourishing food to our neighborhoods.
Taisy Conk came on board to New Settlement as the Community Healthy Food Advocate through Communities for Healthy Food in 2013.  Since then, she has built the program from the ground up with the support of her passionate team members and committed partners.  Prior to working at New Settlement, Taisy conducted food access and physical activity research in New Orleans and was a Patient Navigator at a safety net hospital in Boston. Taisy holds an MPH from Tulane University in Global Community Health and Nutrition.  Having lived, gone to school, and now worked in the Bronx, Taisy is proud to have the opportunity to transform the neighborhood food landscape alongside Bronx youth and adults.
Taisy's favorite place to grow, cook, or eat food in the Bronx is City Island.
Frank Haberle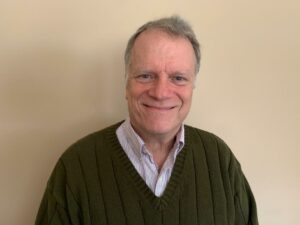 Frank Haberle has been New Settlement's Development Officer since December 2015, managing foundation and corporate grants and supporting government proposal development and communications. Frank has worked in the non-profit human services and education field for over 30 years, serving with groups including Children's Aid, Goddard Riverside Community Center, Community Resource Exchange, Computers for Youth, BELL and Roads to Success.  A graduate of Gettysburg College, Frank's volunteer work includes leading a writing workshop for the Creative Center at University Settlement.
Joy Leonard
Joy holds a BFA from NYU's Experimental Theater Wing, and is currently an MA candidate at CUNY School of Professional Studies' Masters of Applied Theater program. As a teaching artist working for Children & The Classics, Joy began implementing Project V.I.P. at New Settlement in 1997. During that time, she developed the basic methodology for Project V.I.P. (dramatic writing and performance) for girls; directed shows for CBO-based after-school programs in Brooklyn, Queens and the Bronx; led city-wide training workshops in arts and literacy through Partnership for After-School Education; and provided technical assistance and consultation to over 30 partner agencies conducting arts and literacy projects. In 2004, Joy went to work full-time for New Settlement, launching an expanded Program for Girls and Young Women that built upon the success of Project V.I.P. with added programming to address sexual and reproductive health, leadership development, college preparedness and more. She coordinates partnerships that supplement the program design, and guides the development and training of a diverse and dedicated staff with whom it is her sincere pleasure to work. Joy is especially proud these days that more than half of the current program staff are former program participants.
Juan Otero
Juan Otero is the Building Engineer of the New Settlement Community Center, responsible for the physical management and upkeep of our facility and aquatics center. Before joining New Settlement in 2014, Juan served as an Engineering Supervisor of Asphalt Green from 2002 to 2014; a highlight was coordinating his department in support of a 14 million dollar renovation project of their 5.5 acre sports complex. Juan is also an Energy Engineer with the Bronx-based Association of Energy Affordability. He has certifications in Boiler Maintenance (1996 Bronx Community College), Building Maintenance (1998 New York City Technical College) and Refrigeration (2001 Turner School).
Maggie Pimentel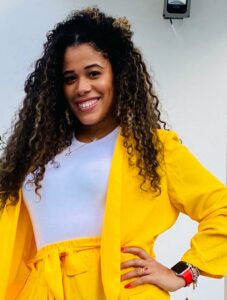 Maggie is the Director of the Student Success Center at the Taft Educational Campus with New Settlement. She has been serving Bronx communities for almost 10 years now. She enjoys giving back and serving her Bronx community by providing students with access to post-secondary options such as college, vocational programs, or any trainings that will help them succeed.
Maggie was born and raised in the South Bronx in the NYCHA projects. She has experienced the unfortunate reality that kids from low income families and poor school districts face. However, with a lot of ambition and perseverance, she enrolled at Skidmore College through the Higher Educational Opportunity Program, where she double majored in Political Science and Spanish, with a minor in Latin American Studies. For two summers of her undergraduate years, Maggie served as a Summer Bridge College Coach for College Bound Initiative and Urban Assembly. This is where she truly became passionate about college access and equity. Skidmore also opened up Maggie's eyes to the disparity in education between her affluent peers and her peers from back home. As a first-generation college graduate, her experiences at Skidmore and her involvement as a Coach reassured her that she wanted to enter the field of post-secondary access. In the future, Maggie hopes to have a bigger institutional impact on low income students and students of color by continuing advocating for them and attempting to close achievement gaps. In May 2021, Maggie will be graduating with Masters in Public Administration at Baruch College.
Prior to being promoted to Director of the Student Success Center, Maggie has escalated to different positions throughout New Settlement. Maggie first started as an Educational Counselor at the College Access Center, supporting high school students and young adults with applying to post-secondary options, co-leading our early college awareness program called College Explorers, and managing small projects. After 2 years, she became the College Advisor at DreamYard Preparatory School and supported three senior classes through post-secondary enrollment. At DreamYard, she matched students to a post-secondary plan, ran a Senior Advisory course, organized day and overnight trips, supervised youth leaders and summer bridge coaches, and was in charge of ensuring that the school's college and career going culture was improving. Maggie was then promoted to Program Manager of College Access Programs for New Settlement, and now to Director of the Student Success Center at Taft where she works with her team of four counselor, 8 youth leaders, and 2-4 summer bridge coaches to ensure that every partner school in Taft has a robust college and career office that supports every student through their post-secondary process to then transition them into New Settlement's Success Program.
For fun, Maggie loves spending time with her daughter, family and friends. She travels to Dominican Republic every year, and aspires to travel to different places in the world! Maggie loves trying new hobbies, new recipes, and new activities!
Irene Rosario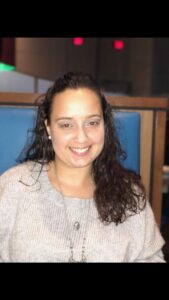 Irene Rosario, Director of New Settlement's Learning Lab Program at Bronx Helpers, began her work at New Settlement in 2001 as a high school student working with the Multicultural After School and Summer Day Camp, occasionally helping with the Elders Program and PAC. Irene also co-facilitated classes with the Program for Girls and Young Women.  When the Community Center opened Irene served at the front desk and then joined the staff of the Creative Leaders After School Program within CMSP 327 as a Program Aide, where she developed the skills to lead the Learning Lab Program. In 2014 Irene graduated from Herbert H. Lehman College of CUNY with a Bachelor of Arts Majoring in African and African American Studies and a Minor in Education.
Madeline Rosario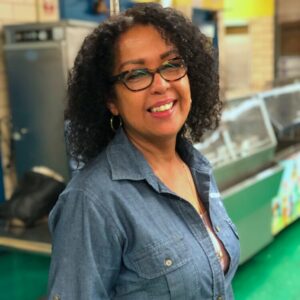 Madeline Rosario, Director, joined New Settlement on August, 2006 as Director of After School and Summer Day Camp. She brings extensive experience running elementary school-based programs. She worked in banking for 15 years and received a certificate in Banking Management from NYU. While working in Banking she volunteered for the American Red Cross. In 1996 She started working for the American Red Cross providing customer service to HIV/AIDS Transportation clients.  In 2000 she worked for the New York City Mission Society. She started as Camp Coordinator, then as Coordinator for School Based Programs, & Community and Government Relations Depts (APPS Program). She also assisted with the writing of reports, budgets, and proposals for school-based programs. She then worked as a site coordinator for Newly created after school program based in PS 192 in Washington Heights. She is a 2017 PASEsetter award winner. Madeline is proficient in Spanish.
Javiel Vega
Javiel Vega, M.S.W. became Director of Workforce Development at New Settlement in November 2020 after leading our Young Adult Opportunity Initiative since 2005. Javiel holds a B.A in Forensic Psychology from John Jay College (1999) and M.S.W. from Hunter College School of Social Work (2008). He joined New Settlement as director of YAOI in July 2005 and led its rapid expansion ever since. He brings extensive experience in running and developing programs for young adults in New York City. At C.A.S.E.S, he served as Deputy Director from 2001 to 2005 and Team Director from 1999-2001; at Safe Horizon, in the Bronx, he worked as Project Director of Bronx Family Court (1995-1998) and Domestic Violence Case Management Supervisor in Brooklyn Family Court (1993-1995). He is a Certified Field Instructor for Social Work Graduate School students and is proficient in Spanish.