We are excited to share with you updates on a major Right to Counsel Victory and a recent Rezoning campaign Town Hall in our latest edition of CASA News! Additionally are updates on our new post inauguration New Settlement-wide convenings, updates on tenant organizing and our leadership spotlight! 2017 is already the year of CASA POWER!!
Read CASA Newsletter in English here!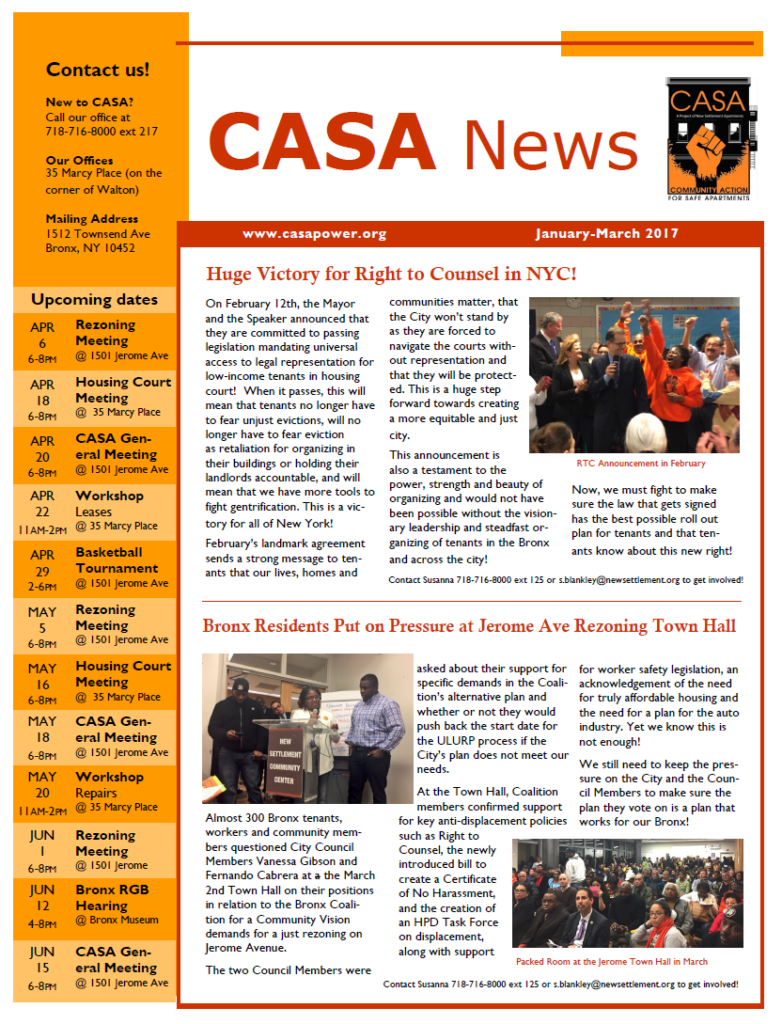 ¡Leer las noticias de CASA en español aqui!