Classes meet once a week for eight weeks
Members price is $96 and Non-Members $144
Beginner
Wednesdays from 6 PM to 7 PM
Intermediate
Wednesdays from 6:30 PM to 8 PM
*Key tags are required for entry, the fee is $1.00 per tag – if misplaced a $5.00 fee*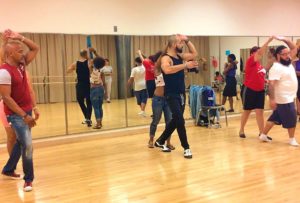 PROFESSIONAL DANCE ROOM 
SO YOU CAN CHECK OUT YOUR MOVES IN THE MIRROR!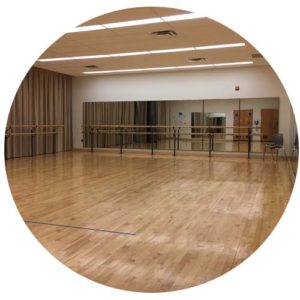 The space you learn to dance it is essential. The dance room at New Settlement Community Center allows for each student to keep an eye on their form while following the teacher's steps. Partner work is also a lot more productive when you have a 360-degree perspective. Salsa is one of the most popular social dances in New York nowadays, as there are plenty of Latin clubs and plenty of great Latin dancers! The cutting edge of development for Salsa music is in NYC and Florida, both areas with large Latin communities. Salsa works on the basics of Mambo – a pattern of six steps danced over eight counts of music. At the New Settlement Community Center, we call it Salsa if the pattern of steps begin on the "one" beat of the music, and Mambo if it starts on the "two" beat. Salsa is a more contemporary name for the same step pattern and came about when dancers started mixing up Mambo with Hustle steps.
WE BRING TO YOU BAUDILIO RIVERA
THE BEST INSTRUCTOR IN NEW YORK CITY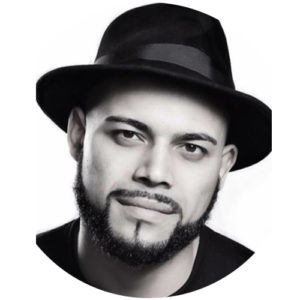 "Baudilio Rivera is a professional performer, dance instructor, and choreographer & Entrepreneur. Well-versed in the versatile areas of Latin rhythms as well as Hip Hop and Latin Jazz. He is based on the world's entertainment capital, New York City! Others have defined him as an inspirational Instructor, Speaker, and transcendental Performer. His positive impact has acclimated this young artist in working with many youth organizations such as, "The Bronx Arts Ensemble," "The House of Dance," and the "GEAR UP program of ST. John's University", "Paul Pellicoro's DanceSport Dance studio", and "Peak Latin Dancing" allowing him the ability to meticulously create a curriculum dedicated to instilling values, learning many of the diversities of the performing arts and most of all building leadership development among his students, overcoming all adversities through sheer discipline and dedication, and commitment.
THE BEST SALSA CLASS RIGHT HERE IN THE BRONX
---
Upcoming Registration Information
Class Start &

End Date

Registration Date

for Members

Registration Date

for Non-Members

August 22nd – October 10th

August 13th – August 25th 

August 15th – August 25th

October 17th – December 5th

October 8th – October 20th 

October 10th – October 20th 

December 12th – February 13th

December 3rd – December 15th

December 5th – December 15th

February 20th – April 10th

February 11th – February 23rd

February 13th – February 23rd

April 17th – June 5th

April 8th – April 20th

April 10th – April 21st

June 12th – July 31st
June 3rd – June 15th
June 5th – June 16th
August 7th – September 25
July 29th – August 11th
July 31st – August 11th