Meet the CASA Leaders!
The CASA Leaders Team is made up of 10 committed and passionate community members who meet monthly to build their skills, plan CASA monthly meetings and workshops, and make strategic decisions.  They also hold bi-annual retreats to plan and evaluate CASA's progress.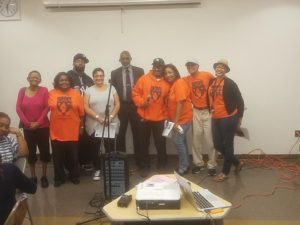 Top from left: Michelle Genross, Mildred "The General" James, Jamiyl Brooks, Carmen Vega-Rivera, Fitzroy Christian, Randy Dillard, Yoselyn Gomez, Ramon Catala, Lourdes De La Cruz. Not pictured: Martina Rodriguez.